Health
Sleep issues Created by Updated on Jan 01, 2017
Hello evryone, i am a mother of 6 month old daughter. I need advice regarding her sleep issues. She doesnt sleep for long during whole day.. maximum half an hr sleep and then she wl wake up. At night she really sleeps well.. touchwood. Bt m really worried about her daytime schedule. Can anyone suggest me what should i do?
Kindly
Login
or
Register
to post a comment. | Jul 03, 2019
Even I was very worried about my daughter's irregular sleep patterns. But later I discovered the baby sleeping mattress NapNap Mat. It has some amazing features like vibrations and a sound that soothes babies and was very helpful for my daughter. You must try this, it helps babies set their sleep routine. I got it from here. www. napnapmat. com Check it out. Amazing! | Jan 02, 2017
Thank u everyone for ur comments and support. It really helped me.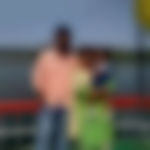 | Jan 01, 2017
Don't worry.. even my daughter does the same.. Thank god at least your daughter sleeps well at night... my daughter wakes up 5 to 6 times every night... my paediatrician advised as for us the baby is active no problem at all.. maximum of 5 to 6 hours of sleep is enough for babies. | Jan 01, 2017
for babies to sleep well we use thuli( kind of swing) made of saree and put baby in that and sing gud lullaby. As it gives them feeling of sleeping inside mother's womb babies sleep well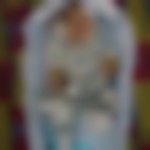 | Jan 01, 2017
hiii I have a same situation.. my daughter is 7mnth old n she only has 2-3 naps of 30 min whole day. At night she sleeps well..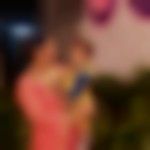 | Jan 01, 2017
Hi shabana! There is nthng to worry in this case.. she is active..
More Similar Talks
Top Health Talks