Babycare
Sleep pattern Created by Updated on Oct 28, 2015
I have a two months old daughter I want to know how to set her sleep pattern for now she sleeps through the day and is awake at nite. I will be joining work soon so it is very important.
Kindly
Login
or
Register
to post a comment. | Oct 29, 2015
Hii.. Its very common actually.. Wat u have to do is let her awake during evening.. Aftr 6.. By music or eyecatching toys. n make ur sleeping habbit 10-5(not continuous).. Finish ur daily stuff eg washroom bath by 6 n sleep. getup get ready n offc. This will cont. till 6th month | Oct 29, 2015
It should get corrected by 3 months if ur lucky... don't disturb her sleep as it is very important for her... an overtired baby is more difficult to train. At this age they are still figuring out day n night... All u can do is help her by exposing her to sunlight during day like taking her for a morning walk or setting her daytime naps by a bright window.. This has helped by son who was the same and magically he started sleeping at nights by the time he completed 3 months... Wish u good luck..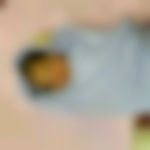 | Nov 02, 2015
Hello, I also had the problem of identifying the sleeping pattern of mybaby. but then my Dr advised to make it as soon as possible.. Just make your baby identify abt day and night.. Like you can play, cuddle, changing dresses in day time.. During night please switch off your lights as early as possible so that it could settle down to sleep.. please start asap
More Similar Talks
Top Babycare Talks