Hobbies
sleep Created by Updated on Nov 24, 2016
hi my baby is of 15 months n he troubles alot for sleeping he dsnt hv fix timng to sleep at nght he sleeps aftr 11 pm plss sugst how to ease his slpeeng evn in day n nght
Kindly
Login
or
Register
to post a comment.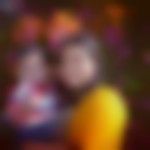 | Nov 25, 2016
Don't worry babies r like dis only.. Dey wl sleep wen evr Dey want bt reslt is our sleepless night n struggle. Growing babies up is not a esy task! | Nov 25, 2016
thnks fr ur reply but he dnt sleep during day time smtms he do sleep n smtms he dont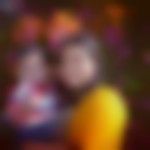 | Nov 24, 2016
Hii if baby sleep too much n day it WL lead to sleepless night. my 1. 5 son sleeps after breakfast for one or two hrs. bt not continuesly bt wakes feed n fal asleep. den he sleeps in night with us somtym early. so make her fal asleep aftr breakfst. giv her oil masge in head it WL lead to sleep. so wl get a long tym gap n she WL fall for sleep early I tink. | Nov 24, 2016
you should avoid long nap times for your child in the day or else your child may be up in the night and will have erratic sleeping hrs.
More Similar Talks
Top Hobbies Talks