Parenting
sleep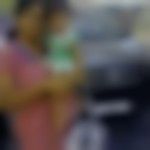 Created by

Updated on Mar 01, 2017
my little one sleeps only if I breast feed her. she is one yr four months now. how to change this habit. I don't want to stop breast feeding completely
Kindly
Login
or
Register
to post a comment.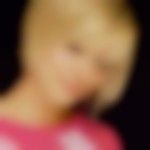 | May 01, 2017
Janine Sidwell thank you so much! you were right! this method works and it works fast. I got the guide and I only wanted to be able to put my son in his own crib and have him fall asleep on his own. I just thought it was impossible. After a few days (exactly 4 days) I am happy to say that I was wrong! my boy doesn't need to be rock to sleep anymore! Thanks! You made our life easier :) | Mar 20, 2017
I've been there and I wanted to make my LO to fall asleep on her own without feeding her. I needed some help so I started to search the internet and I've found somebody talking about Susan Urban's guide and her the Hold With Love method. I gave it a try and today we are much happier parents. My sweet girl is the best but when it came to sleep she was pretty hard case. After 4 days of the HWL she was able to fall asleep on her own without breast feeding and she finally stopped waking up every hour to eat (she is 5 months old). This method is for children over 3 months. I think the most important thing is to follow exactly what the author of this method says because the method is easy but there is also a lot of details. I've found the instructions on how to di it right in "How to teach a baby to fall asleep alone" guide by Susan Urban on I guess her website: www. parental-love. com Thanks everybody who shares their experience because I know that it's really not easy to deal with sleeping problems. Thank you Susan Urban whoever you are. You made our life easier | Mar 01, 2017
there is nothing wrong with putting a baby to sleep while breastfeeding... that's how my girl used to sleep till she was 1. 5yrs old... when u decide to stop feeding ur baby prepare him/her before itself... I did that with mine... from 1wk before I stopped feeding I told her that she will have to drink milk from bottle... luckily she didn't make a big fuss out of it when I stopped... what I heard from a lot of people is that the older they grow the more difficult it is to stop feeding... but then that's not the case for every child... all the best! | Mar 01, 2017
hi Sujata you can continue till your baby turns 2. reduce number of feeding during day time.
More Similar Talks
Top Parenting Talks