Parenting
Sleep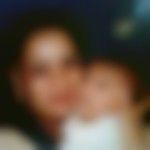 Created by

Updated on Jan 26, 2014
Hi People, I have problem to put my lil one who is 3 years old to sleep in the night. He sleeps only at 2. 00 or 2. 30 pm and gets up very late in the mornings which scares me of his health and lifestyle. I have done all possible ways, like switching off the lights, feeding him some milk, scaring him etc . Can anyone suggest some ways for the same. Thanks, Hema
Kindly
Login
or
Register
to post a comment.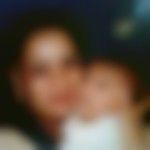 | Feb 03, 2014
Thanks Mummy's. Shall try the same..... | Jan 27, 2014
i think to change his time table start his day early.. He might resist but take him to park or do play his fav play in morning or show his fav cartoon for half n hour or so in morning so he feels lik waking(nowadays junglebook is back no nickelodeon).. then as others said dnt make him sleep more than 2 hrs in afternoon.. and in evening take him to park or some physical activity so that he gets tired early n can sleep early.. Hope u get a quick solution.. | Jan 27, 2014
Gradually shifting the timings by 1-2 hrs per week should be an easier and feasible option. Try to make him sleep at 12 for one week and slowly move to 11.. 10 .. 9 it should change to a decent time in one month. Also dont let him sleep beyond 2-3 pm in day, try to skip the daytime nap if possible. | Jan 27, 2014
Hi dear Hemlatha! It is advisable to make him wake up by 9 am and play with him for a while or take him to the park after giving milk. Then u can give him bath and something filing to eat for breakafast. Then u can again involve him in indoor play activities such as building blocks, drawing, coloring, games etc. n then after serving food at 1 p. m. U cud make him take a nap of not more than 2 hours . He can wake up by 4pm. And then giving him milk and in the evening light snacks. At 8 pm u cud serve him dinner and then make him sleep by 9. 30 or 10 pm at maximum. U cud also send him to play school as in that case he will be occupied during day time. Once the routine is set he will on his own sleep during set time. U might face difficulty during first week but please try n follow it. Half an hr to 1 hr here and there shd not b a problem. Hope this helps!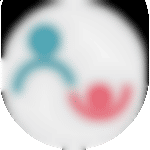 | Jan 27, 2014
Hi Hemalatha! Thanks for sharing. We would request you to have a look at the links to similar parent talks mentioned below that you may find relevant: https://www.parentune.com/parent-talk/disturbed-sleep/843 https://www.parentune.com/parent-talk/its-1-am-please-sleep/676 https://www.parentune.com/parent-talk/lack-of-sleep/619 | Jan 27, 2014
Give him less sugary food and put him is activities which requires lots of physical activity, don't make him sleep during the day time... make him engage lots of other activities just to engage him(just to forget him to sleep during the day)... do all for week.... routine will surely change. my son had same routine... he will cry, get irritate... but u don't lose patience. be very patient with him. As everything takes time to change. It will surely show you positive result. All the best.
More Similar Talks
Top Parenting Talks