Babycare
Sleeping cycle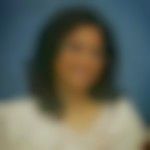 Created by Updated on Sep 25, 2017
My 1. 5 month old son sleeps in the day time and is awake almost the whole night. How do I change his sleeping cycle?
Kindly
Login
or
Register
to post a comment.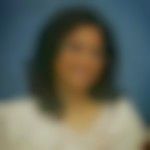 | Sep 28, 2017
Last night I bathed him at 7. And at night I used jholi for him to sleep... He got up after every 2-2. 5 hours for feed but slept immediately after taking feed... It worked. Today I am planning to bathe him at 9... Let's see.. Thanks everyone for inputs.. I also tried playing white noise... But his voice while crying is so loud that it superimposed the white noise :D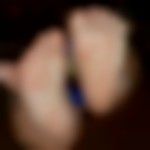 | Sep 28, 2017
Daily my baby will sleep 2:00pm night can u suggest me tips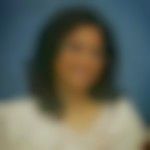 | Sep 27, 2017
Daina Kiran I did the same thing today. Just that gave him bath at 7. Let's see how he sleeps tonight.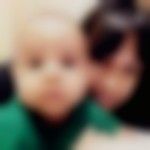 | Sep 27, 2017
Hi Purva, don't worry my lo had the exact same behavior... its natural... babies don't understand day and night now. This will automatically change after 3-4 months of birth the sleeping cycle will change... but they still will keep waking up in the night but that will be far better than the current situation.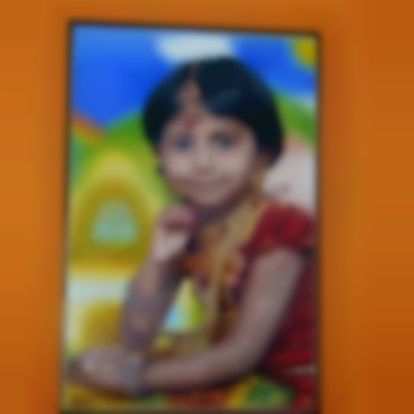 | Sep 27, 2017
do one thing just let him sleep whole morning make sure he should not sleep from 7pm to 9pm that two hours at least try to make him awake by playing or any other thing then feed him and if possible give bath then use jola to make him sleep so that he will sleep. Off the light for time being. don't make any noise | Sep 27, 2017
this is the case with almost all babies. gradually this cycle will change atleast after baby will turn 3 or 4months. meantime you can try for oil massage at evening also that's help to get sleep. i have 8month old baby girl and I used to do this to make her sleep. it's help me not 100% but yes 50%.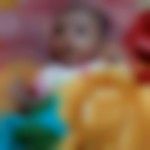 | Sep 27, 2017
it will change automatically. u are not able or u cant change his sleeping cycle. same things happend with me so enjoy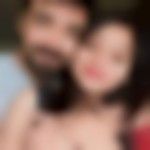 | Sep 27, 2017
u can't change immediately as it's his. natural cycle but after some time it will change automatically.. u make sure that his tummy is full b'z 2-3 months kid takes 22' hrs sleep | Sep 27, 2017
hi... Don't worry with time he's sleeping habits will change.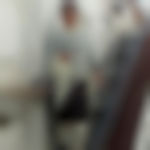 | Sep 27, 2017
my son 3 month old .yeh bhi Puri raat nahi sota Tha. for hmne is Dr ki advise se raat ko nahlana start Kita ,aab Mera beta Puri raat sota hai ,3_4main iski aadt bdl javagi ,aap v aisa hi kre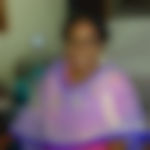 | Sep 27, 2017
Actually its normal.. After 3 or 6 months, babies wil sleep at night.. | Sep 27, 2017
even we experienced this problem.. we slept for two days in a different place and then the routine changed | Sep 27, 2017
Me and my wife have been experiencing it for quite a time now but we kept on experimenting to sort it out. there are couple of things which can work for u as it did for us. 1. try to keep d baby awake in the evening till around 9 pm by playing with her. 2. give d baby a nice massage or a nice warm bath to relax her n put to sleep. 3. dim the light of the room and cut the noise i. e. talk very softly like whisper. 4. when u put the baby on the bed, either put a soft pillow on her or a travel neck pillow on the tummy to make baby feel cuddled. it works and lastly enjoy all the moments with the baby no matter she is awake or asleep cz ul get ur sleep back but not these moments. best wishes.. | Sep 27, 2017
It's normal after 6 months his sleeping tym will be change. Ye tym hi aap ko realise karayega dat u r a super mom n u have to take pain 4 ur super hero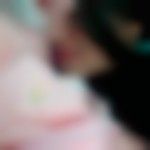 | Sep 27, 2017
Hi almost all babies do this n they change their sleeping patterns by themselves only... for. the first few months they will b awake at night Bt as time passes they themselves understand n sleeps at night.... Dnt force or teach them just have patience n enjoy this phase as this will never come again just u n ur baby sleepless nights... I Knw this hamper our sleep Bt just look at ur baby n u will realize everythng worth it... :-)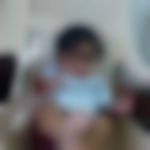 | Sep 27, 2017
it's normal .slowly they will change minimum upto 6 months it goes on. have Patience. nothing can be done in one day. even my baby doesn't sleep at night some times .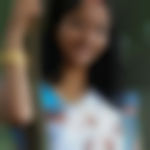 | Sep 27, 2017
Just use yellow light in room. And play white noise for baby . It s available in YouTube.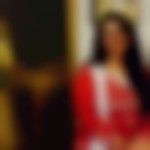 | Sep 27, 2017
give him massage at night | Sep 27, 2017
my son is 6 months old and he is also awake at night until 3:00 am.... how i would change his habit of sleeping | Sep 27, 2017
it will take some time... have patience. my baby now 5 month old has adjusted her sleep cycle by herself. sleep at night and awake at day time.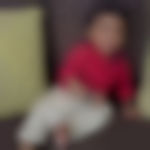 | Sep 27, 2017
Hi during day let sunlight and outside noise come in the room. in night dim light of baby's room and don't make noise. try to teach difference between day and night to baby. slowly try to change baby time table. | Sep 27, 2017
hi even my baby also stay at night ..and now she is 6 month old then also she awake at night till 4am | Sep 27, 2017
v r on the same boat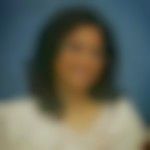 | Sep 27, 2017
Thanks Aparna Aditya , I am trying all the possible options. Will try this too.. | Sep 27, 2017
Hi Purva Nanivadekar Initially the baby would change his her sleep cycle till it gets set to a routine. My daughter would cry a lot and refuse to go to sleep so evenings we would take her on a drive that would put her to sleep. I startes taking her out when she was 2 mnths old since that alone helped her to stop crying. Also i would breast feed her to sleep you can try that . Good luck | Sep 27, 2017
upto 3 mnths he will be like this after he change his sleeping time.. dnt wrry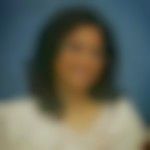 | Sep 26, 2017
Thank you everyone. Will try bathing him at night | Sep 25, 2017
Try baby bath in evening.. My baby boy sleep cycle totally changed after change in bath schedule | Sep 25, 2017
Hi purva, Unfortunately we cannot do much for this. As babies change their sleep cycle on their own. My daughter herself changed hers on her 4th month. So be patient.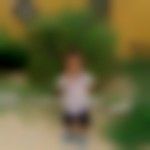 | Sep 25, 2017
my baby too woke at night, but certainly I try bathing at evening instead morning. he sleeps good. | Sep 25, 2017
Purva Nanivadekar in that case u could give a sip of water and put him back to sleep. his feeding habit at night might take some time to resolve but he will get used to it. u could request ur hubby to serve him water.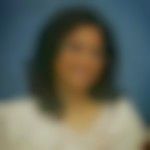 | Sep 25, 2017
Thank you Shikha Batra . But his feeding is after 2. 5 hours and at night also, if he wakes up at 1 am for feed he stays awake upto 5 and if he wakes up at 2 am he stays awake till 5... In the morning he sleeps immediately after taking feed by his own. But at night he just wont sleep | Sep 25, 2017
hi Purva Nanivadekar ! u need to break his sleep cycle by waking him up early and making him sleep early at night. this might take some time but if practiced regularly child would definitely settle down soon.. wake him up by max 7 am and with a 45 minutes to 1 hr nap at around 12. 30 in the afternoon, and serve him dinner by 7 pm so that he sleeps by 8. 30 pm max. make sure at night, the lights are dim, there are no distractions around.. u too could lie down by his side and narrate a story and he should sleep. u have to be really patient as this might take some time. hope this helps!
More Similar Talks
Top Babycare Talks