Parenting
Sleeping Habits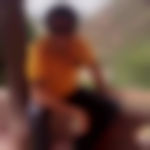 Created by Updated on Nov 03, 2014
Hi Parents, My child is now of 4 yrs,but i tell you,he dont sleep as much as other child. i mean to say as i normally see other childs through my life span,till date,a child goes to bed at say 10 or 11. Then he/she sleeps like unconsciously but in my case my child never sleeps of his own until we switch off the lights. Thats not a big issue,we make it at 10 or 11,he then sleeps but he never sleep regular for 6 or 8 hrs and moreover he wakes with just a little voice in the midnight. Please guide me what to do?
Kindly
Login
or
Register
to post a comment.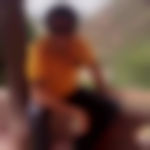 | Nov 05, 2014
Acknowledged!! Thanks to all of you for your caring advice.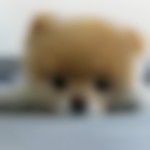 | Nov 05, 2014
Hi Rajesh, Do not over protect your child b switching off all the noises when he is sleeping. Let him accept these as a part of his environment and then only will he learn to go back to sleep on his own. And the sooner the better. Once he becomes comfortable with the sounds, he will start ignoring them and learn to continue sleeping. | Nov 04, 2014
Rajesh Wadhwa, figure out why he wakes in the night.. is he hungry or thirsty? Then resolve the issues before he sleeps. Also, make him cozy and comfortable. One issue that happens with my daughter is when she watches chotta bheem, before sleeping, she gets a disturbed sleep because of all the action, the scary characters in it, and loud noises that stay in her head. Now i don't let her watch TV atleast an hour before sleep time. | Nov 04, 2014
Rajesh Wadhwa, kids like listening stories at bed time. This will relax his mind and he will sleep better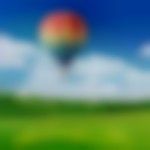 | Nov 04, 2014
Hi Rajesh. Assure him that you are also sleeping with him. You can step out of the room once he is slept :) | Nov 04, 2014
HI Rajesh Wadhwa, Different children have different sleep patterns and cycles. Normally, if a child sleeps for 8-10 hours, in the entire stretch of 24 hours, it is ok. You may need to find out, if he is sleeping excessively during the day. Restrict his day nap to 1-1. 5 hours only. Also, gt him enough exercise during the day. Like adults, if the child hasn't spent his energy enough in the day, he is bound to not sleep in the night; also start his winding down process atleast half hour before the nap time. Switch off the TV/electronics,phone etc. ; start his naptime routine of changing; offer him a drink of water; take him to the washroom, and take him to bed. hope this helps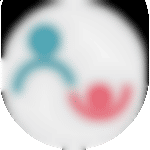 | Nov 04, 2014
Hi Rajesh Wadhwa, Thank you for sharing your concern with us. We understand your concern. While you receive suggestions and inputs from fellow parents on parentune, in the meantime, here is a blog which deals with the concern area mentioned by you and may be of help- https://www.parentune.com/parent-blog/8-ways-to-help-your-child-sleep-better/393
More Similar Talks
Top Parenting Talks