Parenting
sleeping issue. Created by

Updated on Jan 15, 2018
when and how many times I can give gripe water to my baby. she is 2 months old and not at all sleeping since morning. sleeps only on lap aft feeding n within 10 mins she ll get up if I put her down. very often she is spitting milk like curd
Kindly
Login
or
Register
to post a comment. | Jan 17, 2018
Namita Shah if baby's wt is okay then no need to start anything. continue with milk.. | Jan 17, 2018
Hi Namita Shah Never give anything other than breast milk or formula milk until your baby is 6months old. This give all the sufficient nutrition required for the proper growth requirements for the baby upto 6months. Your baby 's digestive system and its enzymes are not ready for other foods. So giving such food items might trouble normal bowel habits. Exclusive breastfeeding till 6 months makes your baby healthiest.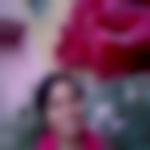 | Jan 17, 2018
avoid gripe water upto 6 months . give colicaid drops. it soothes the baby. burp the baby prooerly, if curd like vomiting is there then its ok. the baby doesn't sleep due to gas problem or stomach not full. wean off the baby from sleeping on lap, buy a cradle. I have also faced the same problem, I know how it feels. tc.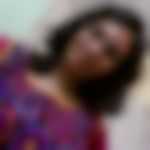 | Jan 17, 2018
My baby is 4. 5 months and every one suggests to start dal water, fruit juice etc.. Can anybody please suggest what is recommended? | Jan 17, 2018
try using pacifier.... I tried it and it worked but u shud take care of hygien it should be properly sterilized before every use | Jan 17, 2018
instead of gripe water you can give colicaid... | Jan 17, 2018
Please don't give gripe water, it contain alcohol, sodium. This may put your baby drowsy. Baby sleep but it is under the effect of alcohol. Sleeping problems is seen in most of babies, try to make her sleep in cradle. The rocking movement may be soothing for your baby | Jan 17, 2018
Don't give gripe water, as once asked my Paediatrician and he asked not to give it... u can try other methods or ask ur Paediatrician...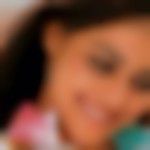 | Jan 17, 2018
please don't give gripe water it's not at all recommend by paediatrician. in stead of that give collicaid drops. it's really worked on my baby. | Jan 17, 2018
Also indulge your baby in some tummy massage using some warm olive oil and cycle your baby's legs, this will help her relieve all the gas. Babies don't sleep even because of colic. | Jan 17, 2018
Hi Anusha! My baby is 2 months old too and faced the same problem until she turned 2 months last week. Babies love to sleep on the lap because of the warmth. I suggest you put her on the bed with you and cuddle her and give your warmth, I tried that with my baby and it worked. Also, regarding Gripe water, I give my baby twice a day. Once in the morning and once in the night but I dilute it with little bit of water. And I always give lesser than what's it's required to give a 2 month old. Gripe water will help in digestion (That's personally my opinion since it worked on my baby) And don't worry about the spit up, especially if it's curd, that's very normal and should happen. And believe me, it's all a phase. Babies don't behave the same way everyday. If it's not tolerable, then get help from your doctor. Hope this helps :) | Jan 17, 2018
please don't give gripe water... she may have gas problem.... colic... Google it's remedies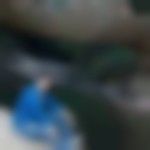 | Jan 17, 2018
plz don't give gripe water, it contain alcohol. after six month you can give bonnison | Jan 17, 2018
doctors do not recommend gripe water... spitting is common in infants anf also depends what you eat and how frequent you burp your kid... for sleeping problem ...as its winter kids want warmness so sleep in lap... you can wrap them before putting in lap... and once they fall asleep put them on bed along with wrap that will help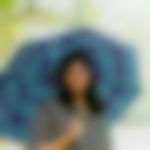 | Jan 17, 2018
Pls don't!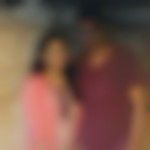 | Jan 17, 2018
it's not safe for baby.. try to avoid. you can consult pediatrician they may suggest best solution

| Jan 17, 2018
my Paediatrics suggested not to give gripe water. | Jan 17, 2018
I dont recommend giving any sort of gripe water to a 2 months old one. The same prob happened with my daughter as well. R u exclusively breasts feeding her if yes then could be a possibility that her stomach is not getting filled completely. talk to ur pediatrician and ask him which formula milk he suggests, and u can start with that. All the best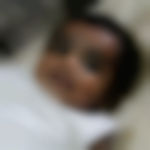 | Jan 17, 2018
For a 2 month old baby breast feeding in every 2 to 3 hrs is mandatory. And do burping also not only after feeding. Burp her when she is awake. And please don't introduce any semi solid food in this age. You can give gripe water twice daily. And take care of your diet also. | Jan 15, 2018
hi Raziya Khan ! babies sleep cycle keeps on changing. have u recently introduced semi solid food to her , if not please do, as baby might be feeling hungry. keep her morning feeding sessions active by talking to her while at night , let there be no distractions around. here is a blog, u would find useful. Hey! I find this parent blog really interesting. I suggest you have a look too: https://www.parentune.com/parent-blog/basics-of-baby-naps/748?ptref=sa0l000030g00ks | Jan 15, 2018
my baby has nose block it seems. she makes so harsh noise like throat irritation. I put syrup n nasal drops as well. still no use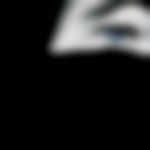 | Jan 15, 2018
Hi my doll is six months old and she is not sleeping properly in day or night since four days mostly in night time plz suggest me what can i do for her best sleep plz suggest me | Jan 15, 2018
hi anusha! babies get used to lap and feel cosy in it. try and make her bedding warm and cosy and lie down beside her.. as far as gripe water is concerned please consult yr doc regarding the same. here is a blog u would find useful. Hey! I find this parent blog really interesting. I suggest you have a look too: https://www.parentune.com/parent-blog/is-gripe-water-safe-for-your-baby-infant-and-when-can-give/3013?ptref=sa0l000030g02bp
More Similar Talks