Parenting
Sleeping Pattern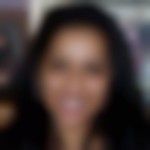 Created by

Updated on May 21, 2015
Hi All, My child is not able to sleep comfortably at night , due to this he is facing a lot of issues. Can anyone suggest how to set good sleeping pattern?
Kindly
Login
or
Register
to post a comment.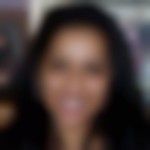 | May 22, 2015
Thank you all for such a valuable comments.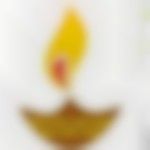 | May 22, 2015
Hi Geetika, figure out the reason. it could be hunger (give her a heavy meal before bedtime); indigestion (where a child has had heavy meal and is not easy in the stomach. ensure there is an hours gap between meal and bedtime); over active mind due to exposure to TV or phone or Ipad just before sleep (stop TV atleast 2 hours before); uncomfotable clothing, temperature too hot or too cold etc. Ideally work by elmination theory one by one. change your child's clothing for the first week, try new temeprature settings in the second week, try changing meal patterns and gardually you should be able to figure out the cause and eliminate it. ALso, depending on the age of the child, you might want to cut back on the afternoon sleep.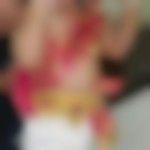 | May 21, 2015
Feed your child well before sleeping so that he won't sleep empty stomach, give him a massage, before going to bed enroll him in lot of activities so that he will get tired. Then he will have a sound sleep and yes in the night don't give him a heavy meal. | May 21, 2015
Hi Geetha! Sound sleep at night is very important for kids to be active the following day and to feel good. You could try with following changes. 1. Cut short afternoon naps. 2. Allow the child to have lot of physical activity during day time. 3. Ensure there is a gap of at least one hour between dinner and sleep time. 4. Dinner should be light to avoid uneasiness. 5. Avoid giving too much water just before sleep. 6. Ensure that the child uses washroom just before sleeping. 7. Keep distractions in room to minimum by switching off mobiles, television or other gadgets. 8. keep the lights dim. 9. Give the child her favorite toy like a teddy bear or a pillow which she could hug and sleep. 10. U could read a bedtime story from a picture book after which child could feel sleepy. Hope these suggestions would help!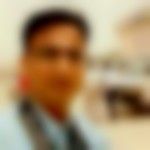 | May 21, 2015
Hi Geetika ,initially children have this issue with their sleeping patterns and it can be very irritating as well(ask me). when you want to grab that much needed nap but he/she won't let u do so. But the key to it is to judge the time your li'l one is at peace and don't let him/her sleep at that time for too long(especially in the morning or noon). Feed him/her well during the night and massage well. This will eventually lead to him/her feeling tired and will help him/her sleep well during the night. Try it once, its worth a go.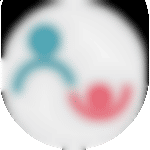 | May 21, 2015
Hi Geetika You may refer to this blog https://www.parentune.com/parent-blog/8-ways-to-help-your-child-sleep-better/393
More Similar Talks
Top Parenting Talks