Parenting
Sleeping problem Created by

Updated on Jan 21, 2016
My sin is two months old. He doesn't sleep till 2. 30 in night. Inspite of having milk he refuses to sleep and even if he sleep he will sleep only for continuous two hrs in night Please tell me how to set sleep pattern in children
Kindly
Login
or
Register
to post a comment. | Jan 22, 2016
My son s 2 months and I have already started wit a sleep pattern for him.. night 9 to morning 9.. Dim lights during night and when he s feedin jus talk to him saying it s good night time, time to sleep. .. And always feed fully before makin him sleep. . Ensure his diapers are proper and they remain proper for the next 3 hours minimum.. else change them and put him to sleep. Also better to use crib as he will sleep and we as mothers also get sleep.. Morning wake him, cuddle him and tel him it s morning time.. time to fresh. Jus speaking and kisses has worked for me. . Now he sleeps between 9 to 10 , wakes for feeds thrice and sleeps till 8.. But allow him to followw his pattern of sleep and play in the day time ensuring you are always free during his play time. .8 :) | Jan 22, 2016
Same issue. My boy didn't sleep at night properly till he was 1. 5months, now when he is three months I have made his sleeping ritual. Now he sleeps but get awake in night for feed. But its a Hercules task for me to make him sleep during day. So don't worry.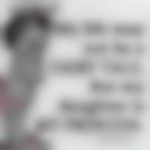 | Jan 22, 2016
Hi dear... u cannot expect ur little one to hv a sleep routine... mostly all babies donot hv a sleeping pattern till 3-6 months.. u r not facing it all alone.. v all r gng thru d same.. so dont wry n let ur little one mk her own routine.. happy parenting.. !! | Jan 22, 2016
Yes in first 2 3 mnths, babies mostly sleep in day.. then slowly they start sleeping in night also.. its really hard for new mommies but no option.. lets wait for his proper sleep.. best of luck.. | Jan 21, 2016
Its 6 months nd my daughter still dsn hv a fixed pattern its too early to set their pattern Best is sleep when the baby sleeps !!
More Similar Talks
Top Parenting Talks