Parenting
sleeping problem Created by

Updated on Apr 29, 2017
my son is 4 months old and he doesn't sleep at night . he wakes up at 2 am and then goes to sleep again at 7am. he doesn't take milk also at night... it's very disturbing and makes me sleepy for the who day.
Kindly
Login
or
Register
to post a comment.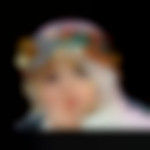 | Jan 09, 2019
Hiii... my baby is 2 months old, since 2 days he s nt sleeping morning and night. he is sleeping in the evening time at 4 to 10 or 12. After he s nt sleeping n he s not drinking milk also.. N he goes to motion for once in 5 days.. wt to do... he cries alot to drink my milk..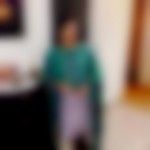 | May 01, 2017
hi dear, your lo cries when he us awake or just loves playing at that time. if he is windy he will be up all night. night time massage tummy time helps . plus try giving colic aid 15 min before the last feed before bedtime so he is full .plus you try to co sleep if you can it will help fight fatigue... be patient by 5month onwards they will sleep better. good luck | May 01, 2017
i follow the following rule to check if baby is properly fed. here's a simple rule of thumb: Offer 2. 5 ounces of formula per pound of body weight each day. For example, if your baby weighs 6 pounds, you'll give her about 15 ounces of formula in a 24-hour period. | May 01, 2017
both formula and breast expressed milk | May 01, 2017
puja try giving him a bedtime massage.. nd make sure u dim the lights and dnt play with him so that he understands that its time to sleep.. regarding milk my doctor suggested its ok if baby is sleeping and doesnt take milk during night.. is he formula fed or breast fed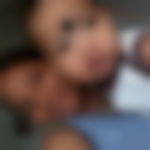 | May 01, 2017
my son is 4 month old.. he doesn't take water.. Nd he has odd on his stomach few days bcoz of 8-10 tym of dis entry.. | Apr 30, 2017
That is what i meant babies can be without feed for long. And Formula fed babies much kor elobger than breastfed babies. Still check for urine and motion,weight gain of the baby! | Apr 30, 2017
no I m talking about he doesn't take milk for more than 6 hrs | Apr 30, 2017
At night generally babies as they get older above 3months. They can sleep at a stretch for 8-9hours. That isn't worrisome. Formula fed babies can last much longer. | Apr 30, 2017
at night for more than 6 hrs | Apr 30, 2017
jisha even at day time he doesn't take more than 1 1/2 ounce of milk... but he is active.... so is there anything to worry about | Apr 30, 2017
for how long the baby doesn't feed? | Apr 30, 2017
jisha... thanks a lot for your suggestions... but I m worried that my son doesn't want to take milk at all after 1 am.... is it ok | Apr 30, 2017
4 month baby is expected to have 3 naps in day time of 1-2 hours duration every 2-3 hourly. This is the basic concept of sleep training a baby of 4months. Now during day time make the baby get his regular naps every 2-3 hours. Those naps may last say 30-40mins. A good sleeper can sleep little longer as well. Decide a bedtime for your baby, generally its 8-10pm. Perform bedtime rituals like giving spnge, changing clothes, changing diaper, feeding. The lighting of the baby's room should be dim. Keep noise level to the minimum. Avoid playing with the baby and stimulating at this time. Feed the baby and put the baby to bed. Check baby every 30mins as the sleep cycle changes. Usually babies tend to get up when the sleep cycle changes. Even if the baby is awake, don't make much sound, observe the baby and try rocking and helping him to fall asleep again. Its a process and making it get into routine requires patience and effort. Like this a baby of 4 months should sleep for 9-12hrs at night and a total of 12-14hrs. I am doing this with my baby and it has really helped me. Once she is awake I allow her to fall asleep by self. Hope this helps! Try doing this. If still u feel like sharing something then you are welcome. | Apr 30, 2017
hi jisha how to get him in routine... pls help | Apr 30, 2017
Hi Puja! Baby might be getting over stimulated or tired which is also the reason, so it becomes difficult for the baby to fall asleep. It may be sloved if its a daily routine! If it happens once in a while then it ok! Try sleep training your child. As this age babies can sleep upto 9hrs at a stretch at night. And may require a feed or two. Lemme know if you want to know more about it. Take care!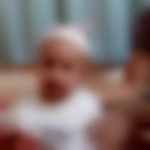 | Apr 29, 2017
hi puja... sometimes babies do keep awake at night... r u sayn that he doesn't feed at all in the night??then it's a matter of concern... baby's sleep schedule usually changes every now n then.... I understand ur sleep concern.. u can try makn ur baby sleep a little late or else u too sleep as soon as he's asleep... other option is u can ask someone to manage your baby for those few hours while u can get some sleep for urself and rest....
More Similar Talks
Top Parenting Talks