Health
sleeping problem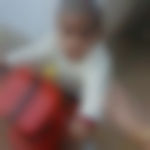 Created by Updated on Jan 03, 2018
hi mommies !! my daughter is 13 mnth old. Overall she is gud, active and very decent baby bt i m really exhausted with her habbit of sleeping with bf and rocking. actually its my mistake that from starting i rock her to sleep bt as she is growing up, she is taking much time to sleep because of which i have to sit 30 -45 min ti rock her. my legs really pains after that. it is nt enough. once she sleeps, after every 1 hr she wakes up and demands for milk and rocking. it continues till 3 AM. i m really frustated. i followed all basic rules of gud sleeping like daily routine of massaging and changing her clothes, dim the light, no sound bt all in vain. pls suggest where i m doing wrong and hw to improve the situation.
Kindly
Login
or
Register
to post a comment.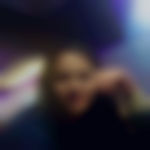 | Jan 05, 2018
Dr Reetika Inderjeet Juneja
Hi dear, this is just a phase. Usually at this time of age babies want to play and explore something or other whole day. That's why they sleep less. If baby is used to sleep during day then make her sleep around 1 or max 2 after that don't put baby to sleep. Sleeping late and waking up late leads to night waking. Coming to part of feeding everytime just give a healthy diet in dinner time. Before sleep you can give milk and biscuits to baby. Baby usually wakes too much because of hunger. If before sleep you give something to eat baby will have full tummy then will sleep properly for sometime. For rocking problem, slowly try to stop this habit in day sleep. Once habit of rocking and sleeping goes of day routine slowly wean in night as well.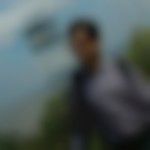 | Jan 03, 2018
we are also facing same ... both sons are in the habit of lap rocking then sleep and suddenly starts crying when you remove from lap.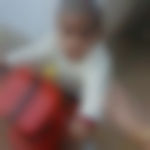 | Jan 03, 2018
thanks a lot shikha & neha. i will definitely follow ur suggestions. thanx again.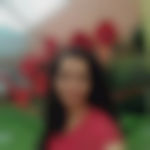 | Jan 03, 2018
Hi Shalini... its just a phase.. bottle feeding habit takes a while to go for each child.. my child is 2 years but still not left bottle completely.. for the rocking habit you have to take away the cradle out of the room for her to understand that there is no cradle.. or if you rock her on lap then start putting her on the bed while she is having her milk.. put her on the bed after she has finished her bottle and just cuddle along with soft songs.. after that ignore all. her demands for few days.. eventually she will get used to this pattern... co sleeping is important.. My son still takes 2 hours to sleep after having milk in glass.. he is out of the bottle only at night... this will help hopefully... | Jan 03, 2018
Hi sahlinivora! u r not going wrong anywhere dear. it is just that she has got used to it and old habits die hard.. no worries . start afresh.. start with a schedule wherein u make reading a simple bedtime story book a ritual. gently stroke her hair with one hand.. dim the lights ,have soothing music in the background or u could also lie down beside her and pretend sleeping.. make her bedding cosy.. when she wakes up in between give her a sip of water and put her back to sleep.
More Similar Talks
Top Health Talks