Parenting
Sleeping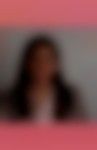 Created by Updated on Dec 19, 2012
My five month old is waking up every hour from last 4-5 days. I introduced formula to her 10 days back (twice a day) and nurse her before I put her to sleep. I have been following the same bedtime routine - dim light, no sound etc at sleep time. Since we are a nuclear family and am working - the night are becoming taxing. Any suggestions how to make my LO sleep atleast for 3-4 hours. I know babies will not sleep through the night.
Kindly
Login
or
Register
to post a comment.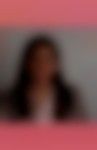 | Dec 20, 2012
Good morning Bhavna. Thanks for info. I will look through the blog for for initial foods. | Dec 20, 2012
Hi! charanjot , it is true that at 5 months babies do not sleep through the night but that will eventually start to happen. Any new introduction to the babies routine should be done during the day time so incase the baby does not take well to the change you are not caught off guard in the middle of the night. Stick to the routine and the baby should get used to the change very soon . It has been known that the extent of hunger in your baby will grow as the months progress hence it might help to increase the quantity of the milk ( formula ) during the day .Very soon your baby will be 6 months old an you will be able to give you little one more than just milk. There is a blog on the initial foods for the baby 6-12 months on the site , you could also go through that to help you start the first solid feeds of the baby .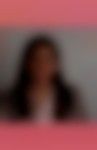 | Dec 19, 2012
Thanks Anurima. Looks like she has taken well to formula. Yes, I do have to nurse her to sleep. Even I thought that this must be a developing milestone or teething? Yes, I do nurse her to sleep. I will check for her gums. Thanks again for comforting words. | Dec 19, 2012
Hi Charanjot. Has your baby taken well to formula? She may be having gas, going through a growth spurt or teething. How does she go back to sleep each time she wakes up? Do you have to nurse her to sleep? This may be a temporary thing and she may suddenly stop waking up so frequently. You can check her gums to see if shes cutting a tooth. If this continues, you can speak to the pediatrician and also try switching to a different formula. She maybe finding it difficult to digest formula as it is tougher on their little tummies than breast milk. Hope she settles in soon and you get your share of sleep.
More Similar Talks
Top Parenting Talks