Education and Learning
Slow learner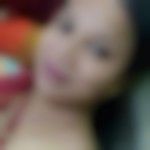 Created by

Updated on Feb 17, 2018
He is not at all interested in studies. In class he don't answer teachers questions. Teacher says u have to repeat in Same class. What to do.
Kindly
Login
or
Register
to post a comment. | Feb 19, 2018
Hi Neha, How are his concentration traits? Does he get disturbed or distracted while doing his work, be it anything... like playing, coloring, watching tv etc. Apart from studies what other activities does he likes doing? Whts his schedule on daily basis? At times when we force kids to study more, they tend to dislike the very concept to studies. At any cost of time a 5yr old wouldn't like reading or writing for more than an hr. Breakdown his study time if he feels he is being forced. Problems with Cursive handwriting.. well it can be solved only through practise. try making it interesting, like dip his fingers in water colors and ask him to write cursive letters on paper. make a sand box and practice cursive letters with fingers in the sand. How familiar is he with his teacher, is he new student of the class or has been there from KG1. Is there language issue between the kid and teacher? How was his progress towards developmental milestones so far. Is he potty trained at home? Leave aside the education angle for a while, does he understand wht you say him. how many times do u have to repeat if he doesnt understand. Observe his coloring pattern as well can he copy down the colors of a picture on to other similar uncolored pic. How confident is he with his mother tongue. Is a happy and active child at home? Dont get anxious Neha, I have put so many questions but trust me, i am trying to help you out as much i understand your worries. lets try to figure out a solution and help the lil one. sudha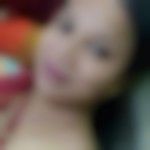 | Feb 18, 2018
He is now inKG_2 still he can't learn the simple spellings like bat, cat, etc even he can't write cursive, not even he gave any answers of questions asked by teachers. Teacher always complains that he never do class work at its own. He just stare at teachers face. He never ask teacher for toilet, he wait his pant but don't ask to teacher. | Feb 18, 2018
Hi Neha, Are you sure that your son is slow learner? I have 6yrs of teaching experience of both primary and upper secondary and have come across many learning issues in kids. Having no interest in studies is a different issue. Not answering to the teacher is another issue. From my experience kids definitely have liking/disliking to any one or two subjects for sure, reasons for that would be liking/disliking for the subject or for the teacher. Talk to your son and find out which subjects he likes and which subjects he dislikes and find out the reasons. Accordingly you need to focus on his dislikes. Slow learners are those who need extra time to grasp a topic, on receiving that extra effort they will certainly meet their peer group. Its not a big disability, just that they need 2nd or 3rd repetition. If he can explain certain topic till where he understood you can focus on explaining him the remaining. As you do so, assess his memory, how long he is able to remember the concepts, does he feel shy to tell wht he knows, does he feel insure in the company of his own age group etc... in these areas if anything you notice in him. assure him and build up the trust in him that you are there to help him out, dont be judgmental, dont discuss his weaknesses with parents of his classmates sply and keep it between the parent and kid. Try to improve his concentration by giving him mazes, puzzles etc, activities that needs concentration. Sudha. | Feb 17, 2018
hi Neha Bharti !please consult a child psychologist to rule out any learning disability.. u need to find out areas in which he is weak and work on those.. arrange a tutor who could help him with those.. also work on clearing his concepts which would make his base strong.. any would not have to repeat his class.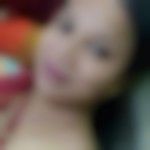 | Feb 17, 2018
What is the solution then?
More Similar Talks
Top Education and Learning Talks
+ Start a Talk
Top Education and Learning question
Top Education and Learning Blogs