Health
Food and Nutrition
Smart kid but don't want to study n eat.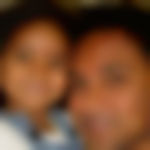 Created by

Updated on Aug 25, 2015
My daughter is very intelligent. She is good at singing , art n craft n also a very good on her studies. But whenever it comes to her studies she starts crying,she makes excuses,she becomes sick etc. but at the same time she loves her school. It's been almost 5 months that I'm facing this problem what should I do when I forcefully make her study she gets full marks but she never comes n ask that lets study. earlier I never faced this problem and also fussy eater.
Kindly
Login
or
Register
to post a comment. | Dec 21, 2015
We face same challenge with my son. I went through counseling session too. What I found is that you need to spend quality time, 30 mins to an hour with your daughter and allow to do whatever she likes. Play with her or draw with her. Once she learns that you are taking interest in her doings, she will slowly listen to you. I did for my son and could see a good difference. Giving gifts, chocolates are not good. It makes kids even more stubborn and they will expect these repeatedly for getting things done. Believe me, they are great at that.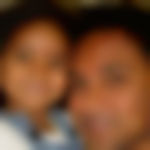 | Sep 05, 2015
Thanks sarika, yes even believe that I'm to have child like her but sometimes even I become so tired of asking her lets study as in their school every Tuesday n Friday weekly exams are there n their marks are added to final report card. that's why I'm behind her otherwise I don't want to force her for studies at all. I want her to enjoy her childhood but can't help it. | Sep 04, 2015
Your case seems to be that of like a gifted child or a child with higher IQ, who show all these behaviours (as per sone article I read recently). I am not an expert so no suggestions, but only not to push her. Pls try to find her IQ level and try to read or findout strategies applicable to such children. Hope this helps.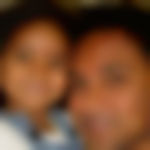 | Aug 25, 2015
Thanks nitin.. Yes she is very much interested in music n art n craft as well. She goes for singing classes n also don't want to miss it. same way she likes the school n don't want to miss it but not interested in studies. I'm a home maker n give my full time to her. She is hyper active kid n wants to do so many things at a time except studies . | Aug 25, 2015
Meenu Vemuri - does she also show disinterest in art & craft and music? has she offlate complaint about school to you? Also, I can understand your concern towards pushing her to study, am sure you would like her to find it of interest rather than compulsion. Suggest that you also spend time with her every day to do things she likes, for e. g. art & craft and music, and have some fun time together. Gradually, once you are at it, you may see her showing interest.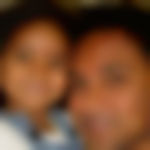 | Aug 25, 2015
Thanks Sapna... But I have done that also like making time table,gave her chocolates,gifts whatever is wanted but the very next day everything is the same again I'm behind her now I have stopped giving her all those things still she is happy. I'm very tensed n confused. | Aug 25, 2015
Hi Meenu Vemuri There is nothing to worry if your daughter is good at studies. She may her own style of studying which differ from yours. You may sit with her to make a time table and ask her priorities and preferences in that. If she sets more time on other activities then you could negotiate with her a little bit. she'll likely to follow the time table made by her but you need to remind her initially.
More Similar Talks
Top Health Talks