Parenting
Smartphone addiction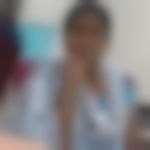 Created by

Updated on Aug 31, 2015
Hi Moms, Vidvath is only 2. 1 yr Old... He is very active, every thing is fine with him but except one thing He is getting addicted to ipad and smart phones When ever he finds any of these things he starts playing with it I have un-installed all games and now he started playing songs and videos.. To change his mind, i give him different toys something like building blocks.. etc He is not interested in them... Please Moms help me... Thanks in advance
Kindly
Login
or
Register
to post a comment.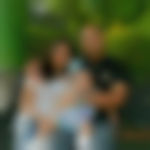 | Sep 01, 2015
But above method is good for diverting her mind from that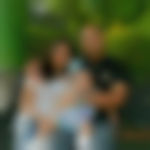 | Sep 01, 2015
Thanks a lot .my daughter is 1. 5 yrs and she is addicted of utube on my phn. She knows how to operate that .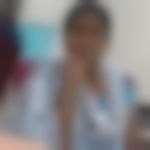 | Sep 01, 2015
thanks a lot Batra, It really helps i guess, i will try it once again thanks dear | Aug 31, 2015
Hi Bahrgavi Maddulla! Oh so Vidvath has also joined the gang of techno savvy kids. No wonder he gets glued to it for hours as this is an interesting form of entertainment available. Bhargavi u could attempt following methods to do away with his addiction. 1. Make a ritual to take him out to park for at least an hour every morning or evening. You could take him on swings,do cycling, make him race or play with age mates. 2. Go out with family on weekends like picnics to a park or zoo or long drives. A break on weekends would make him get less dependent on I pads and other gadgets. 3. Set routine for the child in which there is time for physical activity,rest,recreation and hardly half an hour of screen time. 4. Avoid use of smart phones and Ipads as much as possible in front of the child. U could also avoid during mealtime. Have family time together where there is discussion on how was everyone's day, topics relevant for kids, give the child chance to speak as well. Praise him for following a routine. 5. As far as possible follow the old adage'out of sight out of mind'. So keep these gadgets away, out of sight so that child can think about other options available. 6. Play games with him at home like treasure hunt, find the particular color in a room,dance on nursery rhymes, do simple physical exercises with him like imitating animals and birds, taking out their sounds, etc. 7. Even when the child is using gadget in that half an hour u could sit alOng and watch rhymes,teach him colors, number recognition,shapes etc but avoid use of same for playing games. 8. Praise him for following instructions. 9. Organize play dates at home. Do interesting activities with kids like making simple crafts, drawings, games, etc. Hope these steps would reduce his dependence on gadgets.
More Similar Talks