Parenting
son cries more at night Created by

Updated on Dec 03, 2018
My son who is 13 days old seems to cry more at night then during the day. what can be the cause of it
Kindly
Login
or
Register
to post a comment.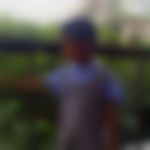 | Dec 03, 2018
Hi kelly , usually, babies cry due to hunger, fatigue, dirty diapers or stomach pain. As their body is not mature enough to regulate temperature, getting too cold and hot also can make a baby cranky. However, when the newborn evolves to a toddler boredom, anger, and fear can also add to the list. There are some general guidelines to distinguish your baby's cries and emotions. Baby crying sound plays a significant role. Here are some tips for decoding baby crying and ways to soothe a crying baby... https://www.parentune.com/parent-blog/infant-crying-causes/3949 | Dec 03, 2018
hi Kelly! it will take some time for his sleep cycle to adjust accordingly.. u could sleep alongside when he sleeps , as it will be difficult to change such a small baby's sleeping pattern. feed him at a gap of 2 to 2 and a half hrs.. make sure u burp him after every feed.. gradually he would come around. also crying might not be always due to hunger. There could be many reasons for it such as stomachache,any discomfort due to pain in some other part of body , baby is feeling cold, he needs cosiness.. look for clues and try and soothe him.. hope this helps!! | Dec 03, 2018
well he sleep most of the day and at night he cries more. it is hard to get him to gp back to sleep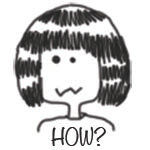 | Dec 03, 2018
this could be because your baby may be hungry. new borns have a very small stomach and can't hold much food and so they need to be fed often through the day.
More Similar Talks
Top Parenting Talks