Food and Nutrition
Son doesnt eat anything Created by

Updated on May 06, 2013
Hello Friends, My son is 3. 5 years old. His eating habits are not good at all.. he doesnt veggies or pulses at all. Whenever i ask him what do you want to eat.. he randomly says pasta sometimes maggie, fries etc. He was living with his nana-nani until now and he used to get what he demanded. But now he is with me. I find it very hard to make him eat healthy. He doesn't eat roti or anything. He has gastric problems with constipation. Yesterday night, when he was hungry i told him I am making parantha(which he likes to eat) for you.. but he said.. no Fries and kept on repeating it. So finally I made fries for him. Sometimes I think he doesnt feel hungry,now I am thinking of giving him some tonic which will increase his appetite. I am so confused what to do. Please advice what should I do in this situtation.
Kindly
Login
or
Register
to post a comment. | May 07, 2013
Thanks for the tips.. :) ...I am gonna try each method.. lets see what will work for my kid ..Thanks Again :) | May 06, 2013
Bhavna... i like Amla juice idea... but i dont know whethe my son(3. 3yrs old) like it or now. Even my son also doesnt like/eat veggie n pulses at all... its my concern too. I'll try amla juice. Tks for the tip. | May 06, 2013
sonal , aamla does make the teeth a bit sour, so the trick is to brush the teeth in the morning after the aamla juice and i always made my daughter open her mouth ( looking up ) and dropped the juice straight down making sure it does not touch the gums or teeth.... follow it with warm water... though if your teeth are in fact very sensitive then you could dilute it in water or fresh juice too... | May 06, 2013
Hi Suman. You could disguise veggies in food like veg parathas (with some ketchup). You could make the parathas in different shapes like a triangle or a square. Ask him what shape he would like to have. Also, pasta is not that bad. It is carbohydrate and is similar to eating rice. You could make some palak sauce (palak cooked with some crushed garlic and made a paste in a blender) and give with his pasta. Add a little butter. Both my kids love it. You can also make some tomato sauce and add carrots, beans with tomatoes,cook and puree them all together and season with salt pepper. Getting him involved in making the food may make him take more of an interest. As Bhavna suggested, get rid of the fries and maggies. Show him the empty cupboards. I experienced this for more than two years.. I understand your stress. But the key is to make meals and mealtimes fun. Hope this helps :)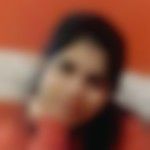 | May 06, 2013
Hi Bhavna, I tried aamla 2-3 times, it makes my teeth very sour, may be my teeth are very sensitive. Do you add it in water & give your daughter? My son eat balanced food, i wont say he eat a lot or eat less, but he looks very very thin..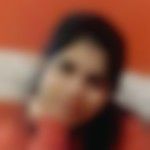 | May 06, 2013
Hi, Don;t worry dear, this is with every kid, i remember when i was a child, my father use to give me same plate for dinner if i don;t finish my lunch. So i am in a habit of eating what comes in my place. I apply same thing to my son, he is 4yr old. He will start eating is gradually, introduce vegi's thru pasts,maggi, cute the paratha's in attractive shapes. Just remove all junk from your kitchen. Tell you son importance of vegitable, as at this as they understand that Milk, egg give us strength. Reward him with fries once a week if he finish his meal. Don't worry there are so many interesting recipes. | May 06, 2013
Hey suman! pls do not stress yourself , you do have a problem at your hands but never the less it can be worked around though you may need to have patience and persistence. To break the pattern that your child seem to have gotten into , you will have to make some changes. a) If possible try to get the junk food out of the kitchen b) Be consistent and do not give in c) when your son is being unreasonable, try not to engage with him , this way he will not go into a loop of asking or saying the same thing over and over again d) you may have to develop his taste buds and for that we have a couple of Blogs on recipes that may be good for a child to begin with. e) lastly , if you want to increase his apetite you could start him on a spoon full of aamla juice on empty stomach in the morning( you could get the aamla juice bottle that you can find at any local chemist)- it really worked very well with my daughter, who was also a fussy eater ( so this is a tried and tested thing. Something that i live by is that if it is not cooked by me in my kitchen , it cannot be good for the child with the exception of fruits. hope this helps
More Similar Talks
Top Food and Nutrition Talks
+ Start a Talk
Top Food and Nutrition question
Top Food and Nutrition Blogs