Parenting
Son made fun of a handicap friend Created by Updated on Jun 19, 2015
Yesterday went out to my friends place with my 5 year old son. My friend is a handicap. He doesn't have one hand. My son started pointing and laughing at him saying " mommy this uncle doesn't have one hand. " The friend was understanding so it didn't ruin the situation. This happened for the first time. i was embarrassed. My instant reaction was scolding him. But scolding is not a solution. How do i explain him it is not good to make fun of anyone, especially a handicap person. It will be good if i stop him right now so that this does not repeat again.
Kindly
Login
or
Register
to post a comment. | Jun 19, 2015
Preethi, Is it the first time your child has seen a handicapped person? For him, it is very different from normal. And he didn't know how to react. He didn't do it intentionally. Children always say what they think. They do not know when to comment and when not to. You are right. This is the right time to teach your child when not to comment. This is also the right opportunity for you to talk about different things which will be quiet hard for him to comprehend. You could explain to him that some people are born like that, due to some health issues his mother had or if it's due to some accident, explain the situation. Empathise with your friend, explain how he had to struggle to learn to do all his job with one hand and what are the difficulties he has to go through, and why we should try to help him and not laugh at him. Sometimes children may not understand the struggle. In my son's school, to teach the hardships of life,in the guidance class, they make them experience it. For example they blindfold the children and ask them to move around the classroom without anyone's help, similar way they taught what it is to be starving. You could also try the same way and ask your child to keep one of his hands at his back and ask him to write or lift some objects, do cycling etc. later talk to him what and how he felt. Tell him that he should never comment on anybody's physical appearance - how tall or short, how thin or fat or even about the skin colour. Ask him what he is planning to say or how he is going to help your friend next time when meets him. Children do understand when we have an open discussion.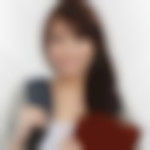 | Feb 26, 2020
Ethics are the characteristics that make us human. If you don't have ethics you are not a man and now I can get dissertation editing and proofreading online to find out quality work. This is not good thing for our society. This is good thing that you have done this in a good way with your son.
More Similar Talks
Top Parenting Talks