Parenting
son not starting talking Created by Updated on Jul 23, 2017
My son is 1. 6 yrs old but he not even started speaking a single word... expresses with his fingers quite worried what to do
Kindly
Login
or
Register
to post a comment. | Jul 25, 2017
Hello Swathi... same with me also... comparisons are showering on me like anything... don't worry at all dear... | Jul 25, 2017
Thanku Debashree for the boosting words. my pediatrician told to totally cut down his screen time and allow him to play more with other kids. he says he finds it easier to do actions than to speak. even I heard the same comments from his prekg teacher. He asked me no to respond to his actions, but if I do it he gets irritated and angry when ever i insist on him to say or utter the word . Am being positive and patient to maximum, but people at home and others keep asking y has he started talking , its high time so that makes bothered. | Jul 25, 2017
Hello Swati, if your child can utter "apple" , be sure that there is no major problem in his speech. BUT, it is true that his vocabulary has only one meaningful word... "apple". Though we all know and agree with the pediatricians that all children are different and some of them really take time in developing speaking skill... however, l strongly feel that you should consult a good pediatrician mentioning your concern regarding this matter. If your child's pediatrician advised you to visit a speech therapist.. please go for it. Don't worry, you are not alone... we all are with you.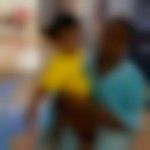 | Jul 25, 2017
kzozozIzoa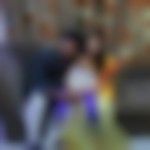 | Jul 25, 2017
consultant to therapist | Jul 25, 2017
my son is 2. 5 yet doesn't even call mama or daddy... he is blabbering lot by still no clear words. the only word he says is apple if he sees any fruit.. m trying talk as muchb as possible. can I wait till 3 yrs or consult a speech therapist now itself.. | Jul 25, 2017
aqkkjju4ì0o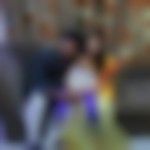 | Jul 25, 2017
don't worry some children take time to speak talk to him continuously and talk clearly teach him words it will take some time but will happen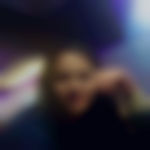 | Jul 25, 2017
Dr Reetika Inderjeet Juneja
Same was case with my baby he is 2. 5yrs use to speak single words but then I started teaching him n talking to him a lot now his vocabulary has increased even he is trying more to speak. Due to continuous practice he is now trying to join 2 words like mumma come, please come, sit play etc.. Keep trying dear kids needs time n dey will learn. | Jul 25, 2017
i did the same ...3-4 books and strtd teaching her ..she is 2. 4 nw and repeat all the words bt still struggling to make sentences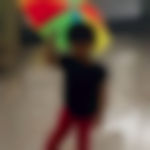 | Jul 25, 2017
same here.. my daughter is 2 year old but she just speaks few words. i m really worried abt this | Jul 25, 2017
hi my daughter is 1 yr 2 month but still now not walking. what can i do?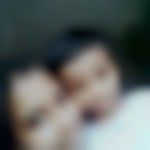 | Jul 25, 2017
My baby is 1. 9 yr old.. how can I start him brushing his teeth?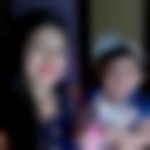 | Jul 23, 2017
hello dear ..u dnt wry some r speaking,some walk,some wat.. so dn worid abt tht give him tym.. start playing sm indoor game ,poem ,story nd speak some common word regulurly.. for eg.. come here.. aaja smthing... | Jul 23, 2017
Hello Palak, all children are different. Some learn to talk very fast... some learn walking. My son is 2 years old and his vocabulary consists of only 15 to 20 meaningful words. Please don't worry. My child's pediatrician told me that if more than one language is exposed to a child... delayed speech development can take place. Nowadays children watch cartoons and rhymes in English, get instructions from their parents in mother tongue and listen music in Hindi.. so it happens to many children. What you can do... 1) encourage him to talk.. when he will show you some gesture.. you take the object with your hand and utter the name clearly 2) buy some good, colourful picture study books.. and show the pictures pointing finger at them and read out the names clearly asking your child to repeat them. 3) start teaching him rhymes with actions 4) praise him and hug him for his efforts . BUT, IF YOUR CHILD DOESN'T UTTER "MUMMY".. OR "MAA" ALSO..... IT IS BETTER TO CONSULT A GOOD PEDIATRICIAN AS SOON AS POSSIBLE.
More Similar Talks
Top Parenting Talks