Health
soother nipple Created by

Updated on Nov 07, 2016
Hi... my daughter is 1. 5 months old. when she cries constantly, we used to give soother nipple which is available over the counter, as soon as she takes it in her mouth, she becomes calm & stopped to cry. From last 2-3 days, she is taking bf in less quantity due to this. can anybody suggest if it is safe for her or not?
Kindly
Login
or
Register
to post a comment.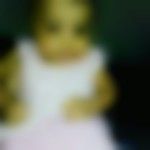 | Nov 08, 2016
hi meenal, no need to worry this colic symptoms gradually reduces,for my baby also I tried everything nothing worked she cried n thn stopped by herself after one hour of caring n no such problem in day time..... that time I ws literally scared of night | Nov 08, 2016
hi.... actually babies cry till 3 months ....because their intestine will be developing and it is try to adjust for the feed and for the environment.... I too suffered a lot and I was confused.. but my pediatric explained it properly...... | Nov 07, 2016
Hi Jyoti, I tried that way but its not working. | Nov 07, 2016
hi Divya, thanks for suggestion, I will try that. | Nov 07, 2016
Hi Sazya, yes... my baby is colic. we have also done with course suggested by pedt, though she continues to cry. I am also giving colicad when she is constantly crying but no any changes. Generally she cries after 8 pm, not taking bf,not sleeping,no anything. I m confused what to do. There is no such problem during day time.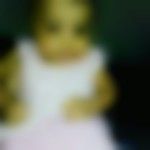 | Nov 07, 2016
hi did u chked with doctor?? if everything is f9 ,thn may be ur baby is colic. some babies r colic from birth ,they cried at a particular time specially after 7 O's clock for an hour or two ,and then after that particular period stopped by themselves. this is my personal experiences my baby was also colic .once they reach 3 month this will go automatically,font worry. but try not to gv soother becz they vl reduce the bf intake n also deform the teeth when they vl start teething n moreover very difficult to refrain from this habit.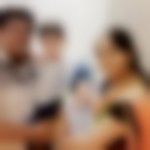 | Nov 07, 2016
use nipple sheild for beast feeding,she have also have habbit of using nipple. slowly reduce the habbit and give only bf | Nov 07, 2016
Take her out fr a walk or so... play sum musical n lightning toys | Nov 07, 2016
take her outside | Nov 07, 2016
Hi Preeti, thanks ...any other way to stop her crying ?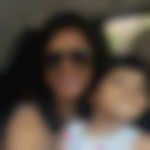 | Nov 07, 2016
Hi Meenal, as a mother i would say it is good to avoid soother nipple at this stage.
More Similar Talks
Top Health Talks