Education and Learning
speaking Created by

Updated on Apr 28, 2015
hi.. my son is 2. 7 year now.. he is not speaking much,we consult our family friend(pediatrician),by her advice last month we put him in playschool to make interact with otherkids and thought of improving his speaking.. our only intention was to improve his speaking problems.. but they started teaching him straight line,sleeping lines... is it right age to start writing.. my son is not showing any interest in writing. he just scribling.. teachers are compalining about his writing and speaking.. i don't like to force him in writing.. let me know if anyone have same situations..
Kindly
Login
or
Register
to post a comment.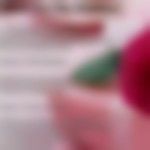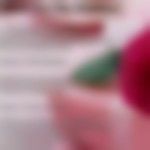 | Apr 30, 2015
Einstein was slow in learning how to speak. His parents even consulted a doctor. He also had a cheeky rebelliousness toward authority, which led one headmaster to expel him and another to amuse history by saying that he would never amount to much. But these traits helped make him a genius. His cocky contempt for authority led him to question conventional wisdom. His slow verbal development made him curious about ordinary things — such as space and time — that most adults take for granted. His father gave him a compass at age five, and he puzzled over the nature of a magnetic field for the rest of his life. And he tended to think in pictures rather than words. Courtsey: | Apr 30, 2015
Thanks for the valuable comments.. | Apr 29, 2015
ramya biju A preschool above other things helps a child to express himself, through positive stimuli and enriched experiences. 2. 7 is a good time for the child to start expressing. Writing/scribling, if the child enjoys is another form of expression.... but if the child is unable to express, would lead to frustration and disappointment for him/her. It's important that a supportive and thought through support is provided to your son. If you have had a conversation with the teacher, then do work towards collaborating together to help your child express, may be in the beginning in single words and then forming sentences. Don't give in to hand gestures for things like water and food, and encourage your child to say the word, form a sentence. Moreover, delayed speech is best tackled with patience and support alround for the child. Avoid impatience from the caregivers and teachers if you may.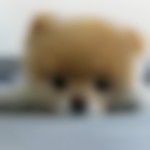 | Apr 29, 2015
ramya biju, there is no correct age for doing something or not doing something as each child is different. I had put my own child in playschool as young as 2 years and she turned out ok. as long as the child is not feeling stressed by an of the things done in school, it is fine. gently and supportingly keep asking your child about his everyday routine. About writing, most playschools do give a pencil or a crayon in the child's hand more for the purpose of introducing him to the concept of colouring than writing alphabets. If you feel, your child is feeling stressed by all this, have a word wiht the school. they might be able to help.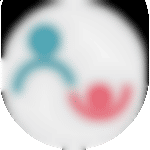 | Apr 28, 2015
Hi ramya biju You may refer to a similar parent talk for some tips from fellow parents- https://www.parentune.com/parent-talk/my-19-months-son-have-not-started-speaking/1381
More Similar Talks
Top Education and Learning Talks
+ Start a Talk
Top Education and Learning question
Top Education and Learning Blogs