Special Needs
Speech and walking delay Created by
Updated on Aug 10, 2013
My daughter 2yrs 4mths an. she was diagnosed and treated for CoArctation of Aorta (its a congenital heart disease) wit VSD and ASD when she was 4 days after birth, after 1 month she was diagnosed wit Hydracephalus (water in brain) and shunt was placed for the same. Now shes active n healthy 2yr old only thing is she doesnt walk by herself yet and she still doesnt speak juz the mumbling. I would like to know if there is any good school or place in bangalore where she can improve. And if any parent has experienced similar problem wat can i or should expect from my girl in future. Thank u all....
Kindly
Login
or
Register
to post a comment. | Sep 12, 2013
u have to keep an eye at her academics also,if its not according to her age u can need a special educator,i am not saying that special educator is mandatory,u will have to check. do take your child to a child psychologist to get the real picture of ur child development. we got a speech therapist for my son when he was 2. 5 years and now he is talking a lot.. however he is a slow learner and going to an integrated school and performing well. I hope this will help you ,any more questions please ask me.. | Sep 12, 2013
the first thing u should do is get a good speech therapist for your child,she will start walking and running just wait for another 6 months.. my son had a brain surgery and a open heart surgery at the age of 9 and 11 months respectively and we faced the same situations.. now he is five and is perfectly okay. | Aug 14, 2013
I stay near koramangala.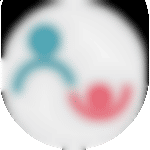 | Aug 11, 2013
hi Sonam! we would look up for the same in Bangalore through our proparents and experts and get back to you with options there. which part of B'lor do you stay at?