Parenting
Speech Problem Created by Updated on May 29, 2013
Hi, My son age is 3. 4yrs. My son started talking after his 3rd b'day. Not exactly talk just started using words.. now... till his 3rd b'day he dint even utter a single word. We are taking speech classes for him now. He know all capital letters, animal names, few other things as well. I want him to talk at least in phrases now. We didnt put him in formal school this year due to this reason. He is continuing his nursery in play school. I try my best to teach him though play or books... but he keeps on using words to express or telling things and keeps on ignoring me. Can you suggest me some ideas.... to make him talk or start using phrases atleast.
Kindly
Login
or
Register
to post a comment. | May 30, 2013
Tks Srividhya... i'll try this too. If you know some other excersice or tips.. pls do share. Tks again.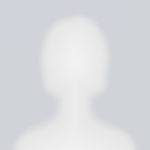 | May 30, 2013
You can do this two times in a day.. Roughly it wil come to to 5 rotations. The child will sit on the swing,and you have rotate the swing in circles.. Such that on the top the rope will form a plait like structure.. Once the rope comes half way down, now rotate in anti clock wise such that the plait will release and the child will rotate in circles along with the swing. Have to release slowly and don't do the exercise in fast motion. So the rotation will be both clock wise when locking and anti clock wise while releasing. | May 30, 2013
hi srividhya... i dint get how this excercise will help the child. could you pls explain. how many times daily this is to be done? and how many times rotations in one go ?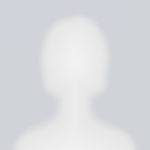 | May 30, 2013
Hi, my son too did not talk till the age of three... I had to go to an occupational therapist as he had symptoms of autism. In that one of the first exercise we did was to make the child sit on a swing and rotate the swing.. And release the swing slowly... note rotate the swing and not push to and for... This has effect to the inner ear which takes care of the balance and speech. Within a month he started talking. Initially he was repeating words and later he stared framing sentence, as one parent already suggested, when he asks for something eg, water.. Help him frame the sentence I want water. the child will learn it for sure. You can get a small plastic swing installed at your home itself. | May 29, 2013
Tks Shikha... for yr valuable suggestion. i will try.. hope he wud start responding soon. | May 29, 2013
To reinforce d words he's using n make them into sentences. For example- if ur child says water. Make a sentence out of it . I want to drink water. Or in watever context he has used that word u can make a sentence. This way he will be able to grasp easily. Reading out simple picture books by using simple n small sentences, rewarding d child on d use of a complete sentence by either praising or clapping or hugging him can also work wonders. Don't give up n don't make him realize u r struggling this Way he would loose interest n wud ignore u. U can ask him to draw n express wat he has drawn. All d best! | May 29, 2013
Hi dear AM ! U r doing a gr8 job. D best idea to teach him wud be u
More Similar Talks
Top Parenting Talks