Parenting
speech Created by Updated on Nov 23, 2012
hello, My kid is now 3 yrs old n still she is not able to form sentences n speak completely, wat shud i do n whom shall i consult plz suggest me
Kindly
Login
or
Register
to post a comment. | Nov 26, 2012
thank u so much Aashna, Anurima n Swati, i felt better now n thnx for concern, i ll try to spend much more time wit her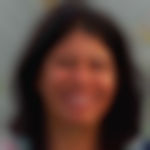 | Nov 26, 2012
Hey Deepali , there is a very interesting talk on the same same subjet on the site and i am attaching the link of the same here for your reference https://www.parentune.com/parent-talk/my-18-month-old-daughter-hasnt-yet-started-talking/137 A lot of parents had given their views and the expert on the site had suggested a couple of things to help the child develop the speech. Hope this helps , the talk was on 23rd August on the site. | Nov 23, 2012
Hey Deepali. My friend's son barely spoke till he started going to school at the age of 4. I never heard a word from him and his parents were never concerned. I met him just last month and was surprised at how well he spoke. Hes 4. 5 yrs now. I think going to school made the difference for him as he had to talk and interact with other kids. What I would like to say is, try not to worry Deepali as it seems like your daughter is talking but not in sentences yet. It will happen soon and once she does start talking, there will be times when you wished she kept quiet for sometime ;) Take care and dont worry. | Nov 23, 2012
Hi Deepali. Every child develops at his/her own pace. At 3 years, children normally understand simple instructions and recognizes everyday objects. Does she try to ask you questions or attempts to talk? You can try to encourage her by having a conversation with her, reading or even singing to her. Children understand more than we think they do and learn from every small thing that we say or do. I know of a child who is almost 3 years and all he does is mutter a few words. He barely talks! So it all depends on the child. I would suggest to you to hang in there and not get worried, not as yet :)
More Similar Talks
Top Parenting Talks