Parenting
spirituality Created by Updated on Sep 25, 2017
how have u all been inculcating faith in God in ur child? is it through regular prayers, visit to ur place of worship regularly or reading scriptures , or the credit goes to grandparents. please share with us ur journey with ur child to the spirititual world. thanks!!
Kindly
Login
or
Register
to post a comment.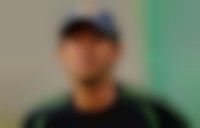 | Sep 26, 2017
take to them to temple every week n tell them if we trust God he will help us in all conditions and if we trust God he will trust us... doing harm or scolding others if we do then God will feel bad.. don't tell God punishes.. if u tell like tat then they may feel tat god is not good.. tell them God will feel sad if we hurt others.. also tell them stories about God and his greatness.. make them God loving not God fearing.... tell them tat god is omnipresent and will be watching and taking care of every one including little creatures tat he created... tell them we r all his children... like this u can make them good and obedient... am trying this wit my son and he is following it slowly | Sep 26, 2017
by making DM understand wt V do V get by God .if V help others god vl help us vn V are in problem or vn V lost every hope dere vl b one hope who vl always help us and DAT is god. if V did wrong VD others god vl punish us for example any loss whether V lost our favourite toy or things V had a fight VD our best frnd like DS v make our kid understand d presence of God ... | Sep 26, 2017
thanks Amit ji and Kavita ji for replying..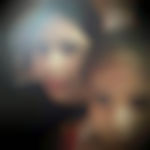 | Sep 25, 2017
ofcourse grandparents .... | Sep 25, 2017
credit goes to the atmosphere you create at home
More Similar Talks
Top Parenting Talks