Health
spitting milk Created by

Updated on Nov 02, 2016
hi all, my 1. 5 month old daughter has been spitting up curdled milk after most feeds. both formula n breast milk. not too much but happens after every feed. also the curdled milk is v sticky almost like mucous. is this normal or this means she has cough? pls advise
Kindly
Login
or
Register
to post a comment. | Nov 07, 2016
it means baby is digesting milk properly... don't worry it's good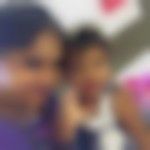 | Nov 03, 2016
Even it happened to my daughter. It's completely normal so no worries. avoid adding coconut in your food. | Nov 03, 2016
hi same happens with me also. she spits out curdled milk or sometimes milk also even after burp.. what to do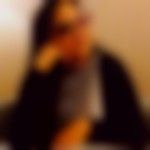 | Nov 03, 2016
After every feed burp baby for 10-15min . then this will reduce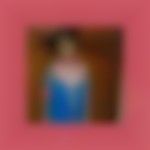 | Nov 03, 2016
Hi make sure the baby burps after every feed. Then it won't happen


| Nov 03, 2016
it's normal infact considered good , it means she is digesting milk you are giving her.


| Nov 03, 2016
it's normal.. as she will grow , spitting will stop... not to worry | Nov 03, 2016
it's very normal for kids to take out little amount of curdled milk after feed. ensure you burp her in between feed as well and see if the frequency reduces. it is a sign of wellness of digestive system. if the quantity is more then you have to worry as it might be due to gas present in the baby tummy before even taking the feed. I made trials to burp the kid even before feeds which reduced the frequency of spot outs in my case. | Nov 03, 2016
it's very normal. Burp her every feed and feed her after every 2 hrs. | Nov 03, 2016
Nothing to worry it's vry common even my son use to do still his 6 months but now it's reduced | Nov 03, 2016
hi all. thank you for the quick responses. I also agree that the spitting of curdled milk is sign of digestion. however wanted to know if the curdled milk is sticky normally or is thus cough coming my daughters case?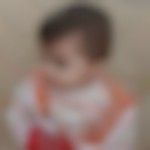 | Nov 02, 2016
If your baby is not fussing with spit ups then it's ok. If baby spit ups and is also crying and fussing then it's acid reflux. Babies magic tea is a good stuff for the purpose. You can drink it and pass it through your breast milk or can give directly to your little one in formula. It's herbal and safe for newborns. | Nov 02, 2016
see to it that she burps after everyfeed. its common in babies till 3 months.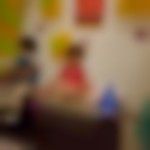 | Nov 02, 2016
its normal as my baby also use to do the same. as per my pedia thats the extra milk which stomach can nt hold as it is already full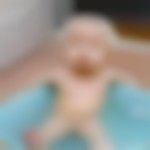 | Nov 02, 2016
hey u r rit it's common in every child ....my baby also does d same... | Nov 02, 2016
I think this is normal coz my baby also does the same | Nov 02, 2016
Hi, my baby is also having same problem. She spits curdled milk after every feed. I have been patting her back after each feed until she gives a burping sound. Still this is persisting.
More Similar Talks
Top Health Talks