Education and Learning
Stage fear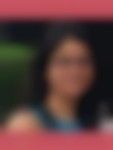 Created by Updated on Apr 28, 2016
My daughter is 3. 5 years old. I feel that she has a stage fear. As a mother, what should I do to increase her confidence so that she does not get scared when she comes on stage? I know it's too early but I want to start building her confidence as early as possible. I am not expecting too much from her. But I believe that teacher gives chance to only those children who are good in that. So if she lacks behind at this point then she might not get chance in future as well. This has happened in her play school. She dances really well, her teacher took her in dance whenever there is any celebration in the school. Now she has started going to main school, so I want to work on it during her summer holidays. Please guide me. Thank you so much for your valuable suggestions.
Kindly
Login
or
Register
to post a comment. | Apr 28, 2016
Hi Taruna! How r u? Stage fear is something which most of the children and even adults have. It's not easy to deal with the situation when u r being judged. U need to give her lot of practice sessions and do mock drills at home. praise her when she comes and shares her point of view. This will give a boost to her morale. Have a temporary raised platform at home and arrange a Mike and let her stand and speak there. take turns and demonstrate how to go about it. Give her easy lines. Make her thorough with the content. do practice everyday until the D day. Yes of course don't forget to hug her,praise her,pat her back and clap for her when she finishes everytime. Hope this helps! | Apr 28, 2016
Hey Tarana ! Too early to decide is she has stage fear. .. she is just 3. 5. Here our school has special days where all the kids have to talk on some topic like show and tell and other topics alloted by the school. Make her talk in front of the family and praise her a lot. U do it at times in front of everyone at home and ask her to copy it .. kids generally are good at copying their parents so give it a try and let us know if it worked. Love | Apr 29, 2016
Hi Taruna, I have a slightly different perspective on this. Giving instructions on how to behave or giving practice to talk on stage, in public, or when among guests might make her feel conscious and she might have hesitation to talk. The thoughts like "what if I am wrong , what if people laugh at me, what if they think bad about me" might stop her from expressing freely. Allowing the child to be herself in any gathering with friends and family members will make her confident to speak in front of others. There might be a situation when she might say something embarrassing in front of others. But it's ok afterall she is a child and no one has the right to judge the child. So avoid restricting her on how to speak/ behave as long as she is being respectful. Avoid exhibiting her talents in front of friends and families by forcing her. If she wants to show off her talents let her volunteer to do so. At this age give freedom to be herself in a small gathering among family members, then later among a bigger gathering with some families. In my child's school from preschool they start this activity. First pair up the child with another child and ask them to share their ideas between themselves, then among a small group, gradually each child is encouraged to share with the whole class, then with the partner class and eventually in front of the whole school. Taking one step at a time instead of a big leap will help her feel comfortable and confident is my opinion.
More Similar Talks
Top Education and Learning Talks
+ Start a Talk
Top Education and Learning question
Top Education and Learning Blogs