Career
stay at home mom and wife.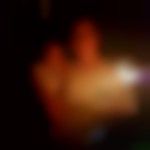 Created by Updated on Jul 12, 2017
I am a newly named stay at home mom. this is all crazy and new to me. Any advice on how to stay sane and still be a good wife and mother in the process.
Kindly
Login
or
Register
to post a comment. | Dec 14, 2017
hi Amanda, R you asking about how to stay at home without going out for work and stay with the baby at home, whole long day....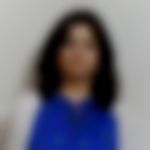 | Jul 13, 2017
hi Amanda! I do understand your concern. it's not unusual to have such thoughts. Amanda just try and pacify yourself whenever thoughts such as " what am I doing, why I am doing this and am I doing it the right way? comes to your mind. coming to first question , tell yourself God has chosen u for this special role to be a mother of a soul who's completely dependent on u for every basic need of his.. as of now there is nothing more important than fulfilling this role. 2. you are doing this as this is the right time and it was destined to be so. lastly, yes, u r doing it not just the right way but u r doing an amazing job as a mother. as at the end of the day your baby seeks comfort in your lap only. so kudos to u for doing such a great job. believe u me mothering is an experience which can not be learnt with advise or preachings. u can be a good mother only when u become one and each day becomes a learning experience just to make u a better parent and do more for your child .Amanda within few weeks baby will actively respond to u, by smiling back or through other gestures. that would be the time u would feel even more connected to him and would purposely do things to see a smile on his face . don't forget to capture every moment, for it to become a memory to be cherished forever. Happy parenting! | Jul 13, 2017
Hello Amanda, l can understand your situation... After the delivery of the baby... suddenly all attention diverts from the mother to the baby. Please stay calm.. when people will shower on you their advices and instructions... just listen to them .Please keep in your mind that your body is not fit enough to do all work alone... you have to take help from people though it may be that you find it really difficult to follow their instructions regarding baby care. In this case ...whatever the situation.. please follow your baby's pediatrician and your motherly instinct.. I know sometimes it is really very tough to maintain your sanity as you don't know why the baby is crying or why the baby is not sleeping when on the other hand you are dying for a sleep ...ignore any kind of restlessness by reading a good book or listening to soothing music... and the best of all by taking care of your baby. Sleep deprivation is a very bad enemy that creates post pregnancy depression to some mother.. so take a nap when your baby is sleeping. The baby is completely dependent on you only.. so your sanity and good health is very important for your child's proper care. You have to maintain the role of a good wife also... talk to your husband about small happiness that you experienced in your new role as a mother... he will be happy if you query about his work pressure and diet time to time. Amanda, in this phase it is impossible to make all people happy around you... so just concentrate on the baby and on you..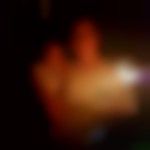 | Jul 12, 2017
I just need some advice on how to survive the stay at home mom role. it's very new to me this is my first baby | Jul 12, 2017
Hi Amanda, i am not getting what do you want yo ask?
More Similar Talks
Top Career Talks