Parenting
Stereotype daughter Created by

Updated on May 12, 2015
My daughter 3-year-old is a typically girl who likes pink colour, dolls,etc. But sometimes, I think she is caught in a stereotype because a friend or someone told her that girls wear pink. I want her to explore more stuff. How should I do it without coming across as very aggressive? Pls Suggest.
Kindly
Login
or
Register
to post a comment. | May 13, 2015
Hi Rashi Give her a variety of things to play and colours to wear too. And don't encourage any stereotypes from your part such as painting her room pink etc or buying her dolls. You be neutral as a parent and she should be able to find her foothold. | May 12, 2015
Hi Rashi! I completely agree with GeetiKa. Also I believe it has become part of our nature to conform to trends. Somehow we r instilling the same in our kids. for example: if I have to buy a dress for my girl , I would go for ones in Pinks and purples thereby reinforcing that is what girls wear and so will look good on them too. So the trend got passed on from me to my girls and probably it will get passed on to their girls too. So to break the chain, we need to bring the change in ourselves and think differently from what is conventional. We can be non judgemental and help them explore other options too. For example U could say 'I think this blue dress would look good on u. let's give it a try'. Hope this works!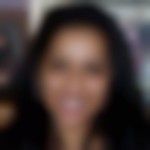 | May 12, 2015
Hi Rashi,Rather than rule out certain stereotypical behaviors, make a point of reinforcing those that challenge the stereotype. For example, you might tell your daughter, "I love to see you in the sandbox" or "Wearing pants today was a good idea -- it'll be so much easier to climb the monkey bars. " A father may tell a son in tears, "Sometimes I feel like crying too. "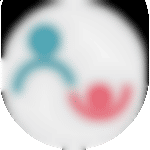 | May 12, 2015
Hi @Rashi You may refer to this blog- https://www.parentune.com/parent-blog/branding-my-child-and-other-parenting-follies/437
More Similar Talks