Babycare
Stop breastfeeding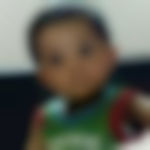 Created by

Updated on Jan 05, 2016
Hello m a worried mother. I have to join office soon. My baby is on bf. How can I train my baby to drink milk from bottle or sippy cup. He is refusing bottle. He is 5 months old
Kindly
Login
or
Register
to post a comment.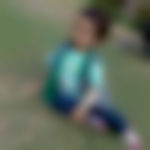 | Jan 08, 2016
Hey, I faced a lot of issues when I joined as I was also exclusively breastfeeding till then. Start step by step, Let you baby acquaint first with bottle. I started with expressed milk. Just express 30-50 ml as baby take time and will refuse bottle. Just try giving him at the time when he is in Avery good mood and not cranky. He may refuse initially but try giving him again in intervals at the time when he is happy or you can try when he is sleeping. It might take anywhere from 1-3 days. Now, give your baby topfeed only 30 ml in a bottle and do the above only. He will refuse initially. He might take 1-3 days to take topfeed. The above varies from baby to baby. Just make sure you have at least 15-20 days. First you make your baby comfortable with topfeed and then let his babysitter or the other family members to feed while not around. Also, the baby might vomit if you starts topfeed all at once, so introduce slowly, first 30 ml twice a day, then 60-30-60 and like so increase gradually. Hope it helps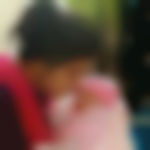 | Jan 06, 2016
Well I have time left so I feel what If I start sipper in the 4 th month ??? My baby has already strtd fighting with me ....he is too active never stable while taking feed also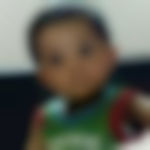 | Jan 06, 2016
Hi Aanchal u shud try bottle only.. ur baby is just 2. 5 months old. Ur baby can accept it by trying. As baby of this age won't able to fight. But mine is 5 month old nd very stubborn. Throws the bottel away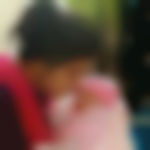 | Jan 06, 2016
Have the same issue my baby is 2. 5 months n I have to join ofc in 5th month so even I should start trying supply cup after 4 months so the babies normally sit in 4 months ??? As suggested supply cups shud be used once the baby sits my pediatrician says no water till 6 months so I have to start formula feed in the 4th month from sipper | Jan 06, 2016
Thnk u aabha & himanshi... | Jan 06, 2016
I would also like to mention that there are several do's and don'ts for usage of sippy cups.. kindly google before making a decision. Thanks! :) | Jan 06, 2016
@priyanka-I had seen a Nuby sippy cup online for 4 month plus babies.. you can try that. But it's a little difficult to suck from the spout so itz good if you wait for some more days | Jan 06, 2016
Hi Tejal.. sippy cups are basically bottles but they have a spout and not the traditional nipple. So it requires different sucking action than what the baby does during breastfeeding. For younger babies there are sippy cups with soft silicone spouts n then gradually hard spouts and straw. You may have to wait for another month and half then you can try a sippy cup for your baby. .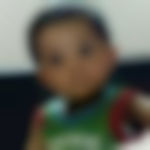 | Jan 06, 2016
One only use sippy cup wen baby can sit.. | Jan 06, 2016
Can i use sippy cup for my 4 month old baby. | Jan 06, 2016
Hey abha, Can u pls tell what are the sippy cups and can i use them on my three months old baby | Jan 06, 2016
Hi himanshi, Thnkx for bringing this matter. my child is 3 months n have to join office after 2months. Even i cant take him out, as he reject feed from bottle n most of places i dont find any breastfeeding place, not even at pedic clinic. | Jan 05, 2016
I tried 2-3 of which I found Mee Mee's 2 in one soft spout and straw sippy cup good.. and continued with that!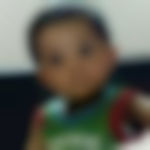 | Jan 05, 2016
Hi abha.. thanks for writing. Which sippy cup u used. | Jan 05, 2016
In the beginning he may not finish the milk.. then you can try giving the remaining amount by spoon. All this will require a lot of patience but it will happen!:) | Jan 05, 2016
Hi Himanshi.. I had faced a similar situation. .altho i did not try bottle i directly gave her sippy cup.. when she was 5 and half months old. You can try giving him water in the sippy first.. let him get the hang of it.. let him play with the sippy cup for smetime. You can show him how to drink by acting a bit and then giving him d sippy n say now u drink. It does help! Then if u r planning to start formula.. fill the sippy with formula but express a little breastmilk on the tip. In the beginning just replace one breastfeed.. maintain the same time slot for 3-4 days and den increase the frequency slowly. And if you are planning to express breastmilk then it won't be that big a problem. Luckily my daughter accepted formula milk without giving much trouble. All the best!
More Similar Talks