Parenting
Stroller for the baby Created by Updated on Jul 01, 2013
Hi Friends, We are planning to buy a stroller for our baby. Their are so many options available on the internet and in the market ranging from 2. 5 K to 15 K and it comes with so many fancy things. Just like to ask the fellow parents, What I should look for in a stroller ? What functions are must in it ?
Kindly
Login
or
Register
to post a comment. | Jun 23, 2015
Arpita, a good question! I would say any good brand is reliable and sturdy to allow an adult to sit on it for a few minutes. But it will not be a good idea to push the adult or a grown up child around as you would for the recommended aged child. Yes, but Chicco is a very good brand :) | Jun 23, 2015
Hi Dyuti, recently saw a pic of Amitabh Bacchan sitting on one Chicco stroller during some photo shoot. Do you think it is that sturdy! | Jun 23, 2015
Hi Dyuti, recently saw a pic of Amitabh Bacchan sitting on one Chicco stroller during some photo shoot. Do you think it is that sturdy!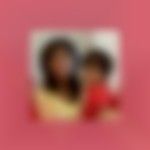 | Jul 02, 2013
Hi Manoj... i have Gracco brandd stroller worth rs. 8k from Mom n Me. Advantage of parent tray is To keep your personal necessities and drinks easy to reach when you're on-the-go. If i keep any drink or water bottle near my son's reach he throws away so its kind of useful for me. | Jul 01, 2013
I use mee-mee... I bought a second hand one and it serves my purpose completely. Try buying a second hand one if its ok as kids won't use it long enuf and then it will be a waste, unless u plan for a second one.. I bought it from quikr. Another great site is precared. com. in todays world.. budgeting matters most.. hope it helps. | Jul 01, 2013
@ Manoj... der is a wholesale market in Jhandewala(near Videocon Tower)... der u can get all kind of toys, tricycle... pram and many more thing for kids. I buy toys from der for my son. On most important thing is tht... the cloth of pram shud b washable at home... | Jul 01, 2013
@ Deepti , Manoj.... nothing is like tht... like u hv to buy always expensive one.... here in India ppl dont use much pram... i mean road n other conditions doesnt allow... we hv bought pram for 120$(Rs. 4000) in S'pore.. it was quite confortable and gud in quality... u wont believe..... we used it like anything... i mean v stayed in s'pore for nearly 2 n half yr... and without pram u cannt survive in S'pore as ppl dont hv own conveyance(as it extemely expensive der) so hv to travel in bus or metro... before comin back to India we sell it off there in s'pore only.... in half price... it was too good in quality... turst me ...v used to use it for atleast 3-4hrs daily. | Jul 01, 2013
Thanks All, I have already looked at the link .. i think mee mee and sunbaby are best suited for my budget. any one has experience with sunbaby product ? it seems to be cheap but I am not sure about the quality... If anyone of you is from Delhi, any shop you recommend where I can get variety of products and brands... I live near to Rajouri Garden.. | Jul 01, 2013
U can try big bazaar . U mite get cheaper options there. but u have to search which outlets of big bazaar. | Jul 01, 2013
Hi, i had bought one for my niece and i took it to Singapore for her. it was Mee Mee brand and around 7 to 8 K. we got some discount too. It was fab and my sis in law loved it too. Bang on budget. Even Gracco is costly. I would recommend Mee Mee. | Jul 01, 2013
Dear Manoj. To find a decent pram, you will need to visit a few stores and then zero down on one. It is an expensive investment but all the more important to go for a safe and a sturdy one. Here is a link with the available brands and an idea of their prices. Hope it will be of some help :) Here it goes: http://www.babyoye.com/baby-gear-products/strollers-prams.html | Jul 01, 2013
sorry sunny, I didnt understand.. "consider stroller with parent try on the top" ? what do you mean by that ?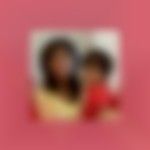 | Jul 01, 2013
Hi manoj... sales has already hit the stores... u might get good deal. Also consider stroller with parent try on the top its really beneficial. Gracco brand is good and it will fall in ur budget. | Jul 01, 2013
thanks for the suggestion Dyuti, however I found Chicco brand very very costly.. seems like a good stroller cost more then 15-20 K.. :( I am sure this is because its a completely imported brand.. I am sure their will be Indian equivalent brands selling the similar ones at a lower cost.. Have not done any research on the brands yet.. will do it now... | Jul 01, 2013
Dear Manoj. I would recommend going for reliable and popular brands such as Chicco. Shikha has made a great list already! | Jul 01, 2013
thanks a lot shikha for such a detailed description. | Jul 01, 2013
Hi MAnoj! I appreciate ur concerns sometimes we tend to buy things for r kids which serve purpose for no longer than few months. U shd not go for fancy looks but comfort shd be d focus. So things u can look for r it shd have 4 wheels in front which makes it easier to take turns and balance n not topple over on either side, , it shd be such that back rest can be adjusted from flat to sitting position so that child can use it upto the age of 2 years. It shd have a hand rest in front which can be used for keeping bottle/glass. It should have belts which can hold the child n r not tight when the child is around 2 years. It should be able to carry weight upto 16 - 20kgs. It should have a basket below where u can put important stuff like sheet,etc. it should be have a head roof to save the child from heat, rain n sunlight or any adverse type of climate. U shd be able to easily manoveure like moving it back forth n taking turns. It should also have a foot rest so that when the child is around 2 and 2 and a half yrs he can keep his feet on it. Most important the seat should be comfortable with gud cushions. And preferably take dark color so that it does not give stained dirty look after few months. D seat should be removable So that u can wash it if need be.
More Similar Talks
Top Parenting Talks