Parenting
stubborn child Created by

Updated on Feb 17, 2014
hi, my daughter is 2 yrs old however she hs becum very stubborn these days any mall we go to any showroom she starts pulling the dummies and clothes off the rack she doesnot obey when I say no still does so and off late has also started beating children of same age group,pls help
Kindly
Login
or
Register
to post a comment. | Feb 19, 2014
Dear Nabamita, you may find some useful suggestions in the following blog too. Here is the link: https://www.parentune.com/parent-blog/how-to-say-no-to-a-child/390 | Feb 19, 2014
very helpful carol thanks a ton... | Feb 18, 2014
Hi dear Nabamita! It is indeed a difficult situation to deal with a stubborn child. But when children are smart, we need smart parenting techniques to handle them. Some children like troubling their parents on purpose and do reverse of whatever they are told to do or in other words they wud do everything they are asked not to do. So it is advisable try ignoring, by looking in some other direction if u don't like what she is doing. And share ur thoughts only when she is doing something good by praising her. This way she will get the message 'Mummy will respond only when I do something good'. please do not feel embarrassed when u go to a mall or market as they also know children do such things. Rather take it as an opportunity to mend ur child's behaviour. Children at this age like to experiment and quench their curiosity by laying hands on things. If we say no to everything they feel irritated and rebellious and gain attention by purposely doing such things. U need to be patient, calm and easy on ur child. Scolding, spanking or getting angry wud make things difficult to handle. This should work!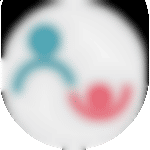 | Feb 17, 2014
Hi Nabamita! Thanks for sharing. Here is the link to similar parent talks that you may find relevant: https://www.parentune.com/parent-talk/aggression/965 https://www.parentune.com/parent-talk/handling-a-3-stubborn-child/395
More Similar Talks
Top Parenting Talks