Child Psychology and Behaviour
stubborn nature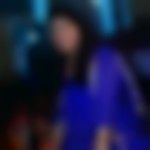 Created by

Updated on May 19, 2016
hi... my baby is becoming stubborn day by... she donot listen even when i scolds her.. what to do do... so that she understand
Kindly
Login
or
Register
to post a comment. | May 23, 2016
i truly believe(from my personal experience) a lot of d child now is a reflection of the 9 months of pregnancy including the behaviour of mother father and the family. try recollecting the nine-month journey of your pregnancy and try finding out where did the stubbornness come from. kids in the growing stage often tend 2 b stubborn you keep your calm and encourage her in such a way that she herself learns 2 decide and take right decision.. | May 20, 2016
Hi Anjali! I understand its difficult but Avoid taking out your frustration on your Lil one. Children can not take our orders all the time . Whenever u feel you r getting into a tussle with her and she is not going to listen, just take a step back and think for a while is beating her the only solution? Is it worth it?think about other ways to convey the same message. Like explaining with love, through a story , role play, pictures, flash cards . If u think its not working. leave the room for a while have a glass of water. Give her a break. Take a break yourself. Start afresh and approach her again. But this time your voice should be soft yet firm. For instance she is not having her food. Tell her why is it important, how her favorite cartoon characters have become tall and strong after having same dish. Anjali by beating her up, the only message being conveyed is---' it is OK to take out your frustration through hitting others' which is obviously a WRONG message. But the actual message that she should eat food , as it will keep her healthy is getting lost. U have to do something which teaches her importance of food and not get her into another behavioral problem say hitting others or stubbornness. Hope this helps!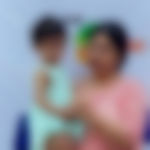 | May 20, 2016
hii, I'm anjali and my daughter is 2 year 5 month... I do everything with my daughter... like spend time, play games, teaching her through games, i phraised her... but sometimes she irretate me... she beat me... stubborn... not taking food properly... When I frustrated then i scold and beat her... I know it's wrong.. but she didn't listen... what can I do mam... Help me | May 19, 2016
Hi Deep Chabra! How r u! Deep your concern is quite valid as even scolding her is not working. I would suggest in that case try nailing it with your love! Change your strategy . Your magical hug, praise and appreciation should help u . Don't lose your tempers , try and convey the same message with love. Just embellish your speech with words like "that's amazing",. "you are so good", "I love us so very much", "you are my angel"while talking to her. Avoid making use of words, u don't want her to use. Make sure u don't use "NO" everytime she does something or demands something. Be her role model and I am sure she will come around!play with her like a child,jump up and down, pretend to be an elephant or a roaring lion or quacking duck. When u r with her forget all your stress. Deep mess can be cleared in 15 minutes max, rest of the things can wait but childhood and these precious moments once lost can't be brought back to be cherished. Relive your childhood days with her. hope this helps!
More Similar Talks
Top Child Psychology and Behaviour Talks
+ Start a Talk
Top Child Psychology and Behaviour question
Top Child Psychology and Behaviour Blogs