Child Psychology and Behaviour
stubborn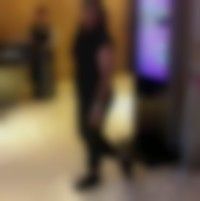 Created by Updated on Apr 18, 2017
my daughter is becoming very much stubborn day by day for small issues she cried for long hour if we try to stop her she start's shouting ,kicking with legs and hands
Kindly
Login
or
Register
to post a comment.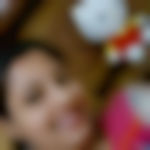 | Aug 05, 2017
hello everyone, sbse pehle to AAP ye dikhiye ki kya wo such me kisi cheez k liye demand kr Raha h ya Yun hi drama ,AAP usse aaram se baat kro ,uska mind diverse kro aap kisi dusri baat me use lagao or Haan kbhi -2 uske in tantrums PR dhyan mat do hum jitna react krege wo utne hi pareshan krege. pyaar se samjhao | Aug 05, 2017
Am also facing the same issue .. anywhere n everywhere my daughter throws tantrums. I loose my patience n shout at her then she becomes lil quieter... has become everyday affair. what should I do. | Aug 05, 2017
Mam, jus use distraction techniques, like if they continue to stubborn , I used to talk to my kid and ask him where will we go by today evening and ask him to see the surprise things out side,he stop cry and come with me. jus give try ! | Apr 25, 2017
Thank you. I will follow ur suggestion. | Apr 25, 2017
hi Monalisalitu! the child has understood that u won't say anything in front of guests , so they take advantage of that situation and make demands which u have to fulfill just to avoid embarrassment. that's precisely the reason y u have to be firm and behave consistently in all situations. don't worry about what others would think, and just tell her to wait for a while, till u get free . avoid embarrassing her by scolding her in front of guests. later on when guests have left, if u feel her demand can be fulfilled go ahead, else tell her the reason why u can't do it. give her options by taking her in your lap. I am sure she would understand. hope this helps! | Apr 25, 2017
my son is behaving like this. shouting, crying in loud voice, screaming a lot and if there is any guest at home, he is not listening anything. he is very stubborn. don't know how to handle this. while sleeping in night , I always make him understand this is wrong, this is right. I am upset with this behaviour. he understands that time. next day same things happens. Pls give how to handle the situation. | Apr 25, 2017
i suggest that in any situation when your child behaves like this then we parents need to keep very calm. pick them up, take them in our lap and try to reason out with them. Quietly and with a smile. that way the child will learn to reason n to understand and will slowly stop throwing tantrums. but make sure never to shout or get angry or to GIVE IN. | Apr 25, 2017
my take is different on this. how can we behave differently in two situations. we have to be consistent in our approach , so that child knows guest or no guest at home, or be it any situation , they need to behave. r we giving this cue to our kids they can blackmail us or they are allowed to misbehave if guests are at home. on the contrary we need to tell them in their day to day routine, what behavior would get them what they want and what can take away their priveleges . shouting or crying at the top of their voice will only make them rebellious and misbehave further. u need to sit and talk to your child and let them know, what's the expected behavior. of course the tone needs to be soft and not sound like a warning. also give them the freedom to express their thoughts. praise them often when they behave nicely.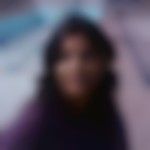 | Apr 25, 2017
I m also suffering with same problem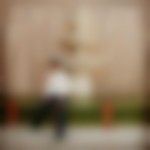 | Apr 18, 2017
Hello fellow parents please share your exp/thoughts too.. so each1 of us get benifited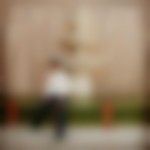 | Apr 18, 2017
Esha its very common at this age we need to deal with them very delicately so that there inner soul dont get hurt. Firstly see the place & people around you For say if some guest is at your place and she is demnading something give it her instanttly even if you are not willing as because if you deny she will get more stuborn and start doing all unwanted things and if you fulfill her wish then.. she will develop a notion that once I do all sorts of things my wish is fulfilled,now in a second scene say you are alone and she demands something this time dont giver her, let her cry to the loudest with this her lungs will become strong and after crying for a while she will stop and she will understand with all such unpleasing deeds her wish will not be fullfiled. | Apr 18, 2017
Hey Esha! I find this Parenting blog really interesting. I suggest you have a look too: https://www.parentune.com/parent-blog/how-to-deal-with-your-childs-temper-tantrums/2306.
More Similar Talks
Top Child Psychology and Behaviour Talks
+ Start a Talk
Top Child Psychology and Behaviour question
Top Child Psychology and Behaviour Blogs