Education and Learning
Studying all the time Created by Updated on Sep 27, 2012
Hi All, My daughter is 6 years old and is in the 1st Std (ICSE Sylabus) . When she was in Upper kindergarten , they had barely taught her how to read. And now in 1st she is expected to read text books. She has addition (carry over problems) science , Hindi . She is back from school at 4 . Even if i sit for 2 hrs a day im not able to cover the portions. School is not helping. All that she does in school is copy notes from black borad. She is losing out on her play time and there is no time lef for any other activities in her life. Are all schools like this. How do cope with so much of pressure on the lil one ?
Kindly
Login
or
Register
to post a comment. | Oct 01, 2012
my daughter studies in Bishops. What you have said is right. Maybe at times i should let go n let her be and concentrate on her overall development. Thank you all for your valued advice. Will look forward to it in future too | Sep 28, 2012
Hey rashmi , which school is your daughter going to ? this is really unbelievable .... Have you discussed it with the other parents of your school? If this goes on , it will definitely take a toll on your daughter both mentally and physically... you could take it up with the school authorities but make sure that you have other parents with you ... | Sep 27, 2012
Oh my god... this is exactly what I am facing with my 5 year old who is in class 1. And Mayuri, she is in CBSE. The school itself puts a lot of pressure and insists on rote learning from black boards and learning by heart. However, to answer you Rashmi, I don't pressurize my daughter. I know it sounds funny, but I sit with her an hour everyday, I leave her when she does not want to write, and keep it for a later date. The trick is to find what they are interested in (my daughter loves math) and nudge her towards it every time she is bored. That way she can come back to English when she wants to. She ever wants to really, but she sees sense in doing a little bit every day rather than for hours. One more thing, leave her be on weekends, make that a fun time, with swimming, skiing or visiting a park or library, anything which is fun for her. For reading one thing is working for me... get books she will love and you can read it together. We just finished Charlotte's Web, I read it with my finger so she can see what I am reading, and this makes her interested in reading too. Two chapters every day is all my patience allows but it is fun and useful. I suggest books like Horrid Henry, Ramona the Pest, Charlottes Web, Mary Poppins, Little Prince. Buy books for her she can read on her own- The Very Hungry Caterpillar or Dr Seuss books are very good for kids your childs age. Don't force her to read study material. If she starts with something she is interested in it will not only lead to better reading capability in chool but also give her a best friend for all her life- Books! And really, Mom, don't worry about exams at this age. Its really useless. Concentrate on overall development- Art, Dance or Music, and other physical activities which will develop her personality for a later age.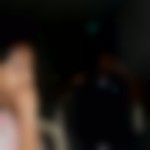 | Sep 27, 2012
I understand your problem... I too have a 6 yrs old daughter studying in Class I -CBSE...... I feel CBSE pressure is equally distributed.. ICSE puts in lot of pressure for the child... my son is in ICSE.... i know the difference.... ICSE gets worse in higher classes... while CBSE system is better.... lot of activity based learning happens in CBSE... so a child enjoys his/her learning.... I teach in a CBSE school... so i would recommend that if ur child is not able to cope up with ICSE pattern... change over to CBSE....
More Similar Talks
Top Education and Learning Talks
+ Start a Talk
Top Education and Learning question
Top Education and Learning Blogs