Education and Learning
studying issue Created by Updated on Nov 19, 2012
hi.. my twelve year daughter is too much into computer and tv and net.. otherwise very intelligent and sharp her interest in studies declines day by day.. expalainig,scolding ,shouting nothing helps.. how to inculcate sense of responsibility.. i am much worried..
Kindly
Login
or
Register
to post a comment. | Nov 20, 2012
Hi Sejal, my child is 11. Computer, tv, psp , internet. all's there. And at this age, scolding, shouting leave me drained but dont do the job. So, i tried these few things, they worked in combination. 1. Just begin to keep mum, and they will notice the sudden silence, and when he noticed, i simply conveyed that I do not want to create unpleasantness, one day he will realize that he is whiling away his time and there is more wonderful experiences to be had (although inside I cannot let him waste even one more day). 2. On a talk I posted on parentune itself, the experts conveyed to me that this is the most challenging age for these kids, - they are neither kiddos, nor adoloscents, interests tend to decline, that thought helped me get a grip on my haplessness and lack of patience. 3. His father and I conveyed to him on some occasions that we are doing everything for him, providing everything, he has a goal to become a pilot , but now we see him drifting away from it and we want to have a wonderful next 6 or so years with him, before he moves on to the outside world, but his lack of discipline and focus is robbing the family of good experiences somewhere - all conveyed in a very subtle way so that it triggers some thoughts but does not come as threat. These have worked for me, And last but never the least, I do practice the old parenting style at times - lay down rules that must be followed. tc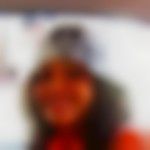 | Nov 28, 2012
hi sejal.. well i wud say engage ur daughter in some outdoor activities or some classes.... or u can even invite her friends over all these will automatically cut down the usage of comp. , tv, net.... Well guess what i do with my 13 year old son... no sooner i feel he is spending too much time on any of it... i play some educational games with him.. like word building, sentence building.. extempo and so on... u can also try setting time for each like i have set a rule at home that he get just 1 hr of tv on weekdays and 3 hour on week ends. 1 hr of computer only on weekends except for project works.... every time he breaks the rule or watches extra reduce their timing.... rule of the thumb is they dont listen to u just cut down or dont give or do something that they love the most..
More Similar Talks
Top Education and Learning Talks
+ Start a Talk
Top Education and Learning question
Top Education and Learning Blogs