Babycare
Sucking hands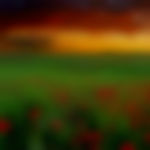 Created by

Updated on Feb 10, 2016
Hi All, My almost 3 month old baby has started sucking his hands very frequently. He tries to put everything like blankets, sweater, mittens etc in his mouth and and starts sucking when awake. Im confused whether this is due to hunger as at times he does this immediately after feeding also. He is exclusively on breastfeed. Could it also be due to teething? Can teething start so soon? Pls suggest.
Kindly
Login
or
Register
to post a comment.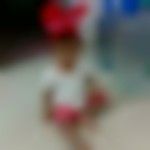 | Feb 12, 2016
Hi Namrata, Sometimes babies suck their fingers when they are hungry. But make sure they don't make it a habit. My daughter also has this thumb sucking habit initially I thought she would leave it in the course of time, but later it became a habit which could not be stopped. I consulted my pediac,he said the babies will not have weight gain if it becomes a habit. Bcoz when they suck their thumb 25% of their stomach is filled by their own saliva and due to which they won't feel hungry. Try to avoid it initially itself by diverting their attention towards some games or music. | Feb 10, 2016
Don't worry at all... Mine joins both her hands and take it in... This can be hunger indication sometimes ..otherwise they just do it... Don't let her do it much... if u notice take her hand out and divert her mind by playing some music or talking.... This will go away to slowly with time... :) | Feb 10, 2016
Hi namrata, My baby is 3. 5mnth. He started sucking hand during 2. 5mths. Sometimes while feeding also he tries to put his fingers in his mouth. Then he started with thumb, which is not good, i try to remove his haNd but he still does that. After feeding somwtime he put whole palm in mouth. Don't worry. its normal. Just carry some precautions like clean his hand frequently, check no particles or any substance is stick to his fingers, mittens r soap free, blackets or anything which he takes in mouth r clean. In this way he will infection free.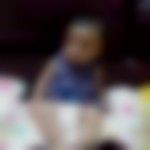 | Feb 10, 2016
My 2 month old has already started sucking her thumb..... she would suck her thumb even in sleep.... i used to feed her everytime she sucks her finger.... but now she learned to turn her head away from breasts when she is full.... so its easy now.... i guess your baby has just found his fingers amazing and trying to discover it. | Feb 10, 2016
Hi Namrata.. what your baby is doing is completely normal and part of his developmental milestones. Don't worry much about it now, he has just discovered his fingers and sucking is every baby's favourite activity! :) It does not indicate hunger every time so don't think that he is not getting his stomach full.. This habit slowly comes down as they grow.. However keep a watch if he starts sucking his thumb! Do have a word with your paediatrician too..
More Similar Talks
Top Babycare Talks