Parenting
Sudden change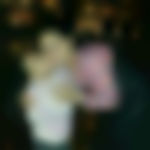 Created by

Updated on May 06, 2015
Hi parents my daughter is 4 years and I m a working mother earlier she was very calm n keen to do her home work anytime she was use to run after me to do her home work but after changing her school (after play way and pre nursery now in lkg) in a big school she suddenly got changed soo much she do not want to even touch her books and got very much aggressive she use to throw things and irritated and starts slapping on our faces I Don 9 I m quite upset with this sudden change as she was very very calm child before 1. 5 mnths pls suggest what should I do to create her interest again towards home work and make her calm
Kindly
Login
or
Register
to post a comment. | May 06, 2015
Hi Sakshi! It is quite surprising that in a span of 1. 5 Months a child to change from calm child to aggressive. We need to look into following things to understand what child is going through: 1. Please try and observe chisd's behavior in school. Have there been any such complaints from school's end too? 2. Observe teachers and classmates behavior towards the child. 3. Ensure their is no one at home who is resorting to aggressive methods like hitting, slapping or spanking the child to make her conform to instructions. 4. U need find out what triggers agreesive behavior. 5. Discuss with the child after calming her down what she feels when she is angry and what triggers anger and who is she angry at. Help her express her feelings. She could also draw what she feels at that particular moment. Help her by Sharing with her better ways of expression. Like when she feels angry she could sit down have a glass of water and count till 10. Or else she could lie down and try and relax. 7. Ensure that her aggressive behavior does not get aggressive response from family members. Like shouting or hitting. Patiently try and handLe the situation. 8. Being a role model yrself And behaving calmly when angry would bring a change in child's behavior Too. Hope u will be able to help the child.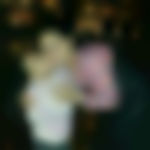 | May 06, 2015
Thanx administrator actually being working mother I m unable to spend quality time with my daughter I have very limited time for her home work, milk and dinner I think I have to leave my job to make her comfirtable earlier she was very happy with her studies in fact she stood first in playway and pre nursery as she had exams I know this very early stage but I m scared that she may loose her interest towards studies that is my only concern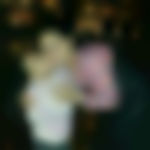 | May 06, 2015
Thanx renu and rachna I will talk to her and try to make out what is in her mind | May 06, 2015
Hi Sakshi, maybe you should discuss with her school teachers also. they may be able to give you insights into what is stressing her or is she friends with an aggressive child at school. Also, be as supporting and calm as possible. A sudden change in schildren life does upset them | May 06, 2015
Hi Sakshi this sounds very upsetting. You may check her company in her new school, she may not be comfortable with the new environment or there may be something which is not comforting for her. You can also check if somebody is bullying her in her class. The best way is to talk to her very calmly and discuss if something is irritating her.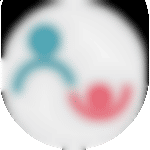 | May 06, 2015
Hi sakshi Pls refer to an earlier, similar parent talk- https://www.parentune.com/parent-talk/interest-in-studies/510
More Similar Talks