Parenting
Suggestion on home made Snax Created by Updated on Jun 03, 2015
Hi All, After reading this article. I m worried what to buy what not buy for kids to eat. http://www.firstpost.com/business/nestle-mess-gets-deeper-after-unhealthy-maggi-live-larvae-appear-in-baby-powder-2274962.html When such trustworthy brand having such news. Now I am planning to make some good snax for my son. But I really don't know how to cook and what to make exiting for my 5 yrs old. Pls share some tips…cooking reciepy or s'thing. $1. How to make atta buisuits at home $12. Chocolates $13. Any cheese snax.. easy receipy. $4. If possible bread…. Thanks. Aarti Mehan
Kindly
Login
or
Register
to post a comment. | Sep 01, 2015
Thanks so much Geetika, Sindhu, priya for sharing all recepies. | Jun 04, 2015
Another healthy snack option is egg rolls. whisk an egg with salt and little pepper. then heat a frying pan and add some oil. once the pan is hot pour the egg and when its slightly cooked place a chapati(u can use leftovers or freshly made)on it and cook it for few minutes. take it of from the pan. place some thinly sliced cucumber and grated carrot in the middle of the egg chapati. season it lightly with salt and pepper and some ketchup. now roll it up and enjoy the lip smacking wholesome healthy snack | Jun 04, 2015
You can make wheat banana pancakes.. these pancakes are very easy to make and it can be served with honey(healthier option) or pancake syrup. mix together 3/4 th cup of wheat flour,3 to 4 tsp sugar,and milk as required to make a batter which is neither thick nor thin but of pouring consistency. if u want u can add pureed banana to this batter or slice the banana and use it later for making the pancake. once u make the batter add 1/4 to 1/2 tsp cooking soda and a tsp if vanilla essence to the batter and mix well and let it rest for 10 to 15 mins. after the resting period heat a non stick tava and add little butter to it. once the tawa is hot pour small portions of the batter. if u r using sliced banana then place the slice when u see bubbles forming on the top and then flip the pancake and cook the other side too. you can add whisked egg to this batter if u want but adjust the milk quantity accordingly. | Jun 04, 2015
Vegetable sand witch super taste can give all type vegs in that , Raagi biscutes Dry fruit ladoos | Jun 04, 2015
One cup maid a one cup sugar one cup milk mix well ..put oil in pan for deep fry take hwllow spoon pour this in oil small pooris it will farm ..taste no harm in Telugu we call palace ariselu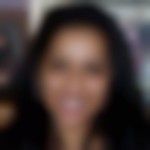 | Jun 04, 2015
Hi Aarti Mehan You can go through the below mentioned blog and it consist of Mango Sandesh recipe as you mentioned your son likes mango. This blog will be really helpful for you. You can always search for recipes in search box as i do... Here is the link-- https://www.parentune.com/parent-blog/summer-recipes/132 | Jun 04, 2015
This is favourite things list. could you pls suggest me s'thing more recepies. | Jun 04, 2015
Hi Geetika... My son can try new things but that shud b attractive to him. Like lot of sweets he doesnt like... he cant eat much pastry/cake.. limited amount is fine for him. He taste is Aloo paratha, cheese sandwitch, Cheese parantha, Lichi, Mango, Banana, Mango shake Break jam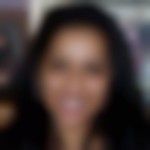 | Jun 03, 2015
It takes a lot of courage to put something into your mouth when you know absolutely nothing about it. Describe the food to your child like "this is sweet like a cookie" .As your child grows and become accustomed to tasting new foods, they'll naturally want to taste even more new foods. And tasting will eventually lead to eating. :)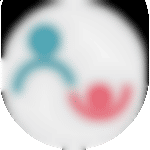 | Jun 03, 2015
Hi Aarti Mehan You may find this blog useful- https://www.parentune.com/parent-blog/holiday-snacking-made-healthy/224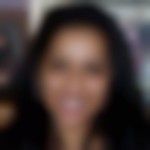 | Jun 03, 2015
Aarti Mehan My kids like olives a lot as it depends how you introduce a new type of food to kids. :) | Jun 03, 2015
do kids like olives? pls share more recipies... Thanks again. | Jun 03, 2015
hi Geetika... they are supper cute...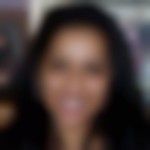 | Jun 03, 2015
HI Aarti, i have gone through a lot of healthy snack recipe blogs on parentune itself. Here is the one link which i liked -- https://www.parentune.com/parent-blog/3-easy-snack-recipes-for-fussy-eaters/404
More Similar Talks
Top Parenting Talks