Pregnancy
Suggestions Reg delivery Created by Updated on Aug 19, 2016
Hi my gestational EDD 1 September 16. my LMP EDD-23 Aug. Im having gestational diabetes. As per my growth scan today my baby BPD -100mm,HC-355mm,AC-330mm,FL-72mm. weight 3. 3 gms. Liquor -10. 2. I am taking insulin 12 units daily night. But today doctor advised me to go for C SECTION or induced labor(if we want). bcoz my cervix not effaced and dilated os closed. could anyone please suggest what to do now. whether my baby over weight,head circumstances also high not fit to pelvis can any one pls clarify me and suggest any decisions which will help my baby and me.
Kindly
Login
or
Register
to post a comment. | Aug 21, 2016
Thanks pooja and pallavi!!! | Aug 20, 2016
hi subha ..plz go with ur gynaec advice.. she wd have suggested best considering ur gestational diabetes.. it's tricky to deal with at labor times.. so go with her. | Aug 20, 2016
having a c section doesn't make you less of a mother.. please follow your gynecologist advice as she will be your guiding star! All the best and happy parenting.. | Aug 19, 2016
Thanks preethi for your valuable comment ☺️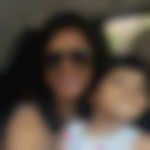 | Aug 19, 2016
Hi, I wanted a normal delivery and did not get labour pain after induced labour pain at hospital and after 13 hours of labour I was not able to deliver normaly as baby's head was bigger and finally I had to deliver through c-section even after 13 hours of labour pain !! This made me to go through both pain ie one through c-sec and normal and I felt really bad for this !! So I would say if doctor is advising and you know prior about your condition and baby is full term you can go for c- section. I just shared this now it's up to you do what your heart say!!! Do not worry everything will be fine just think about little one ☺️ Take care
More Similar Talks
Top Pregnancy Talks