Parenting
support from husband Created by

Updated on Apr 24, 2017
i am not feeling that support or responsibilty from my husband. i am scared if my mental health will suffer my baby.. as because my husband know n think about live how he need i am sometime so frustated.. please do help me.. i feel like i am not responsbility i am a burden
Kindly
Login
or
Register
to post a comment. | Apr 26, 2017
thanks alot @Shikha batra@Dharani kumar@Syed benish aijaj.. yes my baby will face all i have to think about my baby first now.. i will try best from my end.. | Apr 26, 2017
hi again! Shweta I understand this is not an easy phase for u . I appreciate your decision to take care of your baby alone. right now just focus on your Health. . just hope when your baby comes to this world , he/she would change your hubby for good and bring him back on track. | Apr 26, 2017
Shweta... it's so frustrating feeling of possessiveness and partners affairs on someone else since I am feeling from ur end... this is called a kind of mood swing during pregnancy & this is not a right time to get worried on this and you have a life in you now who have reflections on ur every thoughts.... so don't worry and put this thing aside for some periods... start to divert ur thoughts and read more books related kids & parenting... try to do some work when you think about this... baby's development & health is more important than all @ this stage... things will get changed and nothing is permanent... they will be a day for sure ur hubby realize everything you feel for him.... dear come on true love have values indeed and world is round... take care | Apr 25, 2017
the thing is he is having all time for evryone but not for me n now i dnt need my baby to suffer i loved him alot n he ws in affairs indirctly frm a year new gals evrymonth i ignored and things went well again new issue n dts what went on ..now i need my baby not to suffer his wishes are important than me | Apr 25, 2017
hi Shweta! a father cannot feel what a pregnant mother's journey of 9 months is like. right now he is focused on earning money as he can sense the additional expenses that might come up in future. though he doesn't express but he is aware of things. u need to make him feel connected by taking him for ultrasounds and regular checkups. show him the baby in the monitor. make him feel the baby by keeping his hand on your stomach. talk about your apprehensions with him. discuss your future plans. but first and foremost relax as what u r going through is absolutely normal. there are mixed feelings as of now in your mind and as the journey would progress things would start taking shape on their own. talk to your mother, sister or confide in a friend. pamper yourself,eat well, relax and read good books , feed your mind with positive thoughts. Shweta what u r going through, many parents dream of going through it. so consider yourself blessed and enjoy this phase. u can always share your apprehensions on this platform, we are now part of an extended family. tkcare dear!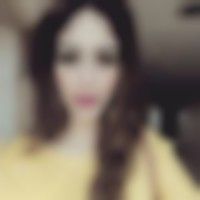 | Apr 24, 2017
hi Shweta you are not the only one who feels this way most of men are like that he would not understand it till the time responsibility doesn't come on his head which will only happen once your child comes in D's world be calm pray to God to put some consideration in him. ibwill suggest stay with your parents be for few months
More Similar Talks