Babycare
Health
Child Psychology and Behaviour
Special Needs
Outdoor Activities and Events
Sweating while Sleeping Created by

Updated on Feb 18, 2015
Hi All, Does anyone have a child who sweats a lot when sleeps ?? My son who is almost 2 years old sweats terribly while he sleeps/naps. From the moment he falls into a deep sleep his head, neck and back become soaked with sweat and when I touch him, his body feels cool and obviously very clammy but definitely not warm or hot. This leaves his pillow and bed sheets very wet and therefore we have to change them daily. We have tried putting him to bed in just his vest and no pyjamas or put pyjamas on but no covers but whatever we have tried he still sweats the same. It doesnt last all night however and he is usually dry by morning. This doesnt seem to cause my son any concern whatsoever as he sleeps through it although he is a very restless sleeper and has been since birth. Was just wondering whether anybody else's child suffer from this and whether we should take a trip to the doctors ? Please Suggest for any tips. Thanks in Advance,Navin Agarwal.
Kindly
Login
or
Register
to post a comment. | Feb 23, 2015
Hi Navin. I think you should consult your doctor. Night sweat and weight loss could be a symptom of a disease which my husband was recently diagnosed. I am not sure whether the same applies for kids. My suggestion would be to consult doctor without further delay. No need to panic though. I am sure this is just a normal situation. | Feb 23, 2015
Thanks all for your suggestions :) Now I have no reasons to worry... | Feb 21, 2015
hi navin,my 11 month old also sweats,but i think there's nothing to worry about it. must be an active boy,y unnecessary give medicines to the baby so that he doesnt sweat!!just keep him hydrated all the time n keep the room temperature appropriate. make him wear more of breathable fabrics like cotton ,linen. i think that should help!don worry | Feb 20, 2015
Hi Navin, if it concerns you, no harm in checking with a doctor. But give him enough liquids to drink so he sleeps comfortably. | Feb 19, 2015
Thanks for lot everyone. He sweats a lot from birth itself, while asleep. But after an hour or two, there is no sweating and body is dry. He sweats initially while taking a nap. I am planning to visit doctor this weekend. | Feb 19, 2015
Tannistha Singh Chaudhury
My baby too sweats a lot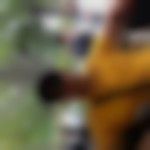 | Feb 19, 2015
some kids sweat more, after a medication they hv taken for any illness or medication for prolonged time are observed with such sweating tendency. nothing to worry. but still to rule out ur tension hv a visit to family doctor | Feb 19, 2015
Hi Navin, if your son is sleeping happily and wakes up fresh, with no issues, then i don't think you need to worry. Maybe give him ample water to drink before bedtime so that internally his body temperature cools down. But there is no harm in checking with a paediatrician. | Feb 18, 2015
Thnx a lot Megha... | Feb 18, 2015
Hi Navin. ideally it is nothing to worry about if your child is healthy and happy. Many toddlers do go through such a stage where they do sweat a lot as if they were put in a boxing ring. However though it's not am emergency I would still suggest you talk it out with your paediatrician.
More Similar Talks