Health
Swollen face and rash all over Created by

Updated on Jan 21, 2014
Dear Fellow parents, My almost 2 year old woke up with a terrible rash and a swollen face yesterday. The rashes were mostly on his back and slightly itchy. By evening it spread to his tummy area and palms. This morning I saw the rashes spread to his legs and below his feet too. They are hot to touch. He has no fever and is eating, playing and sleeping well. My concern is his swollen face. He has no food allergies and I cannot think of any other way he would have had those rashes. Does anyone know what is causing this and what should I do? Should I observe him or take him to the doctor straight away? Thank you!
Kindly
Login
or
Register
to post a comment. | Jan 23, 2014
Ooops, I thought you had one child, hence wrote LO. Great to know both are well Shikha :) | Jan 23, 2014
Hey Shikha, he is kind of better now. The rashes are drying out and are a little itchy now. His face is somewhat better. But the greatest relief is that he is his usual mischievous self :) Thanks for checking | Jan 23, 2014
Thanks dear! Counseling is my passion. Yes they both r fine! Thanks! How is ur kiddo? | Jan 22, 2014
@Shikha, you are so resourceful! Thanks a ton for the name of the medicine :) I will surely check with the doctor before administering any medication. Thanks again. Hope your LO is well :) | Jan 22, 2014
@Nirmala and Ruchi, no it wasnt an insect bite too. Even though I changed and dusted his sheets and mattress. We also could not find a bite mark. Did your daughter have rashes all over her body? My son has only on his legs today. The rashes from his tummy and back seem to have faded. The face is still a little puffed up though. Thanks to the both of you for the concern. I agree Ruchi, if I knew the cause, I would surely share it with the other fellow parents. | Jan 22, 2014
Dear Anandana, thank you for your suggestions and concern :) It is not mumps. The doctor took a look at his throat and ruled it out. Any other illness would have fever as a symptom but he has no fever and is his normal self otherwise, thankfully. He also did not eat anything new over the weekend, so the sudden allergy is a little surprise. The rashes are not contagious too, I asked the doctor. Yes, I am being cautious in keeping things separate for him and washing all his clothes after one wear etc. Thanks a ton for your concern once again Anandana.. and no I have not been offended or hurt at all. I am grateful for all the posts :) | Jan 22, 2014
Hi Anurima! Hope ur babu is better now. Levocetirizine liquid drops for infants is safe. the dosage shd not be more than 2. 5mg/day. but wud still request u to consult ur pediatrician. Wish him speedy recovery!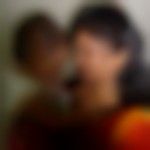 | Jan 22, 2014
also lets us know once u confirm the cause, i hope would be beneficial for us.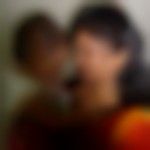 | Jan 22, 2014
It might be insect bite. Take care | Jan 22, 2014
Hi Anurima.... it can be some insect bite also. I had a similar experience with my daughter last summer. We had opened the windows at night and she got bitten by some violent insect. In the morning she developed rashes which were very itchy. We took her to a skin specialist and it almost took a week for her to recover completely. It was a very horrendous time for me. Nevertheless please consultant a doc meanwhile try applying coriander juice just to ease the itchiness. | Jan 22, 2014
Anurima one more thing did you try any new shellfish with him for any reaction? I remember reading that you would try that way next time. Am just trying to help you find a reason for this. Regrets if i hurt you. | Jan 22, 2014
Also make sure your older one stays far and use different clothes and napkins for both. sleep in different rooms. He should not contract it. keep them both separate and you stay with your younger one most of the time so that their interaction is less. | Jan 22, 2014
Hope he gets well soon. all our best wishes with him and you as well to deal with this and make your kid stronger. let me know whats the diagnoses. | Jan 22, 2014
Anurima did you check for mums? generally swollen face is for that. | Jan 21, 2014
Shikha, is cetrizine safe for children? Is there a separate one for children? I thought it was heat rash too, but my concern was with his swollen face. So we shall wait and watch for now. Thank you once again for all your support :) | Jan 21, 2014
Thank you for your comments Meenambigai and Shikha. @ Meenambigai, no he has not been sneezing. I did take him to the doctor in the evening. The doctor seemed a little unsure as to where the allergy could come from. In the absence of fever and lethargy, he did not prescribe any medication but advised to use a medicated soap for about 10 days and to call him if there is fever or the rash doesnt subside in another 3 days. | Jan 21, 2014
Sorry release= relief | Jan 21, 2014
Anti-allergic cream too which will give release from burning sensation too. hope this helps! | Jan 21, 2014
Hi dear Anurima! It cud b an allergic response. u cud give ur baby anti allergic like cetrizine etc after consulting ur doc only. nothing to worry it sometimes happen due to warm wollen clothes that child wears and due to itching it spreads. U cud apply some cream a | Jan 21, 2014
Hi Anurima, is he sneezing? U must take him to doctor, I believe. U can apply caladryl or lacto calamine and see if the rashes and itching subside. Also some homeopathic medicines are effective. But better consult doctor soon. Wish he gets well soon.
More Similar Talks