Babycare
Symtoms of a heat Stroke Created by

Updated on Jun 12, 2012
During a heat wave, it's important to know and be able to recognize the signs and symptoms of a heat-related illness. There are different types of heat-related illnesses, ranging from those that cause temporary discomfort to the generally fatal condition known as heat stroke. In all heat-related illnesses, the symptoms appear when a person is exposed to extreme temperatures. The following checklist can help you recognize the symptoms of heat-related illnesses: 1. Heat Rash: Heat rash is a skin irritation caused by excessive sweating during hot, humid weather. It can occur at any age but is most common in young children. Heat rash looks like a red cluster of pimples or small blisters. 2. Heat cramps: A person who has been exercising or participating in other types of strenuous activity in the heat may develop painful muscle spasms in the arms, legs, or abdomen referred toheat cramps. The body temperature is usually normal, and the skin will feel moist and cool, but sweaty. 3. Heat syncope: 4. Heat exhaustion: 5. Heat stroke: Heat stroke is a serious, life-threatening condition that occurs when the body loses its ability to control its temperature. Victims of heat stroke almost always die, so immediate medical attention is essential when problems first begin. In heat stroke, a person develops a fever that rapidly rises to dangerous levels within minutes. A person with heat stroke usually has a body temperature above 104 F (40 C), but the temperature may rise even higher. Other symptoms and signs of heat stroke may include confusion, combativeness, bizarre behavior, feeling faint, staggering, strong rapid pulse, dry flushed skin, and lack of sweating. Deliriumcoma can also result from heat stroke. While heat cramps, heat syncope, and heat exhaustion may all be present in mild degrees, you should always contact a doctor or seek emergency medical attention if the symptoms of these conditions are severe or worsen with time.
Kindly
Login
or
Register
to post a comment. | Mar 01, 2013
my son 8 month age wht food i give him | Feb 16, 2013
Yes... nitin is right... would like to know the remedies too.... | Jun 12, 2012
good idea nitin , will find out the quick things that one must do in such cases and post it on another talk ... | Jun 12, 2012
would be great is you could also share some quick remmedies if one notices these symptoms, doctor is still 15-25 minutes away in today's busy life... what can we do in the meanwhile to take care...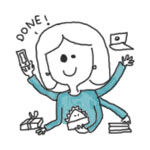 | Jun 12, 2012
Thanks a ton for this bit of information bhavna... apt, specially with this diverse weather changes that North India is presently facing...
More Similar Talks