Child Psychology and Behaviour
Taking a bath or dressing up infront of ur kids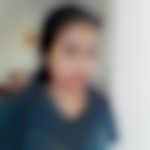 Created by

Updated on May 22, 2017
This has been a constant question in the back of my mind since a few years now! My husband advices not to dress or bath with the kids once they are 3 years or elder. I always felt confused and indifferent to this idea. I have always felt that it is okay to dress or bath in your kids presence since it will make them feel its not something weird or abnormal to see someone naked. Its natural! Being very shy and hiding yourself and your sanitary napkins from your kids does not make them less familiar with these things. There is nothing to feel awkward about these. Instead i want my kids to always find it very natural to know that women in their family have periods. And conversations about these topics come natural to them. I never want my son to grow up as that man who stares at women in bikinis at the beach because he has never seen women that way! When he finds himself in such a situation he feels normal about it! I feel if we behave normal and natural in our home it might help him grow up more Human! N that he will not jump at every woman he finds naked and thinks she is asking for it! Dont know if I am wrong but have been thinking this way. Please let me know what you all think about this! I really want to know if what I am thinking is right!
Kindly
Login
or
Register
to post a comment. | Sep 11, 2017
I agree with Nikita's view on privacy of private parts ...but what i think is that father should not do in frront of girls and mothers infront of boys.. these are my views I may be wrong... | Aug 09, 2017
yes I completely agree to it... n also feel dat same age grp children shld kpt naked at home especially boy n gal so dat dey know each other body as well n easily know d differences. so dat dey don't easily get excited bout d opposite sex in later age of dere life....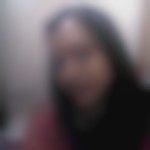 | Aug 09, 2017
I m also thinking like u..... that's the right way to make sense them to know about other gender differences. It's quiet funny to male baby to know female babies genital,how it's different..... ???? They always have curiosity....... ????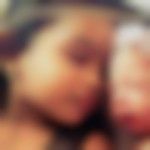 | Aug 09, 2017
a good write up and also a question that also ran on my mind ..according to me I personally feel that it's not fine to be naked infront of toddlers ..they can be educated on that. however very rarely we land up in a mess where we do get naked in front of them in such cases you can ask the child to close his/her eyes probably as a game. start 1-10 by then we are also dressed.. i follow that.. only then they will also learn their principles and values ..on the other hand if the child is a boy/girl they will be taken advantage in the present society ..so it's good that they get things rights at an early age..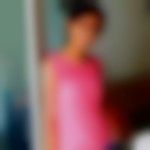 | Aug 09, 2017
I agree with a few things here and disagree with some. it's necessary to teach them aspects of privacy too. if there's no way out and you have to dress up and bathe in front of them, then that's okay. And once in a while they may also be taught to react normally to someone naked. But is this necessary all the time? And i think they need to be told how it is not normal to strip in public or at someone's request, once they start equating nakedness to normal... cause that's totally not normal. this comes in wake of increasing crimes against young ones, the repercussions of which are oft too deep and irreversible. Also consider a situation when someone else wants privacy and your little one is adamant because his/her mummy let's him/her watch! Now that would be awkward! I guess it's important to strike a balance and decide when you need privacy and when it's okay for them to watch.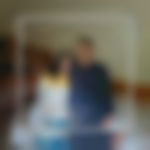 | Aug 09, 2017
Yes Lisa, u r correct, I totally agree because we educate them.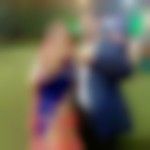 | Aug 09, 2017
yes dear completely agree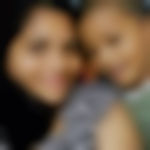 | Aug 09, 2017
join the club, .. it's good to do so, I too do the same with sanitary napkins and explain that they are just like their diapers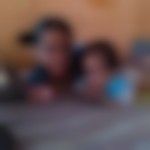 | Aug 09, 2017
That's correct. By doing this we can educate them also .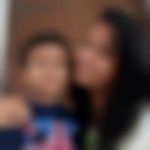 | Aug 09, 2017
I also think same..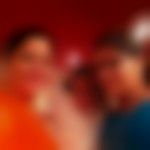 | Aug 09, 2017
yeah agree.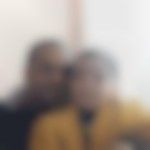 | May 25, 2017
i agree ...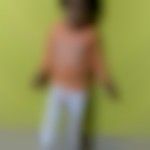 | May 25, 2017
absolutely correct.... agree with your thoughts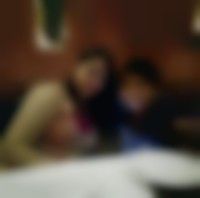 | May 25, 2017
even I also think d same way.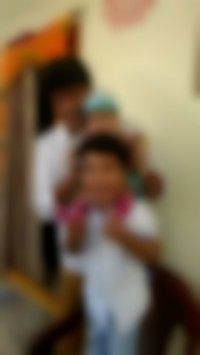 | May 25, 2017
glad to see that someone is there of same thoughts. i always get confused of same matter but I do same, thinking of future | May 25, 2017
I too agree with your views friends. My daughter is 4years old now and we two enjoy the bath time and in between I am able to answer various questions that she would not have asked otherwise. it helps in making the bond stronger and meeting the curiosity of the child. It increases the emotional balance of a girl child and keeps her aware too. But it may not be the same in case of boys as they may develop a different thought after being exposed to the movie scenes. Not sure indeed.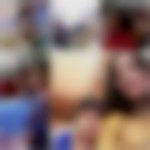 | May 25, 2017
We must be free with our children.. be friendly with them. We must make them feel free to discuss secrets with us. But i think we should be alert about their lessons from us. why to adopt practical classes to let them be known to the reality? ? we can discuss with them about secerets like stories so that they can get ideasand it would not be VULGAR..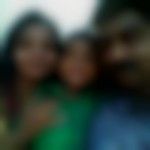 | May 25, 2017
I fully agree with ur views as I also think and do the same as u do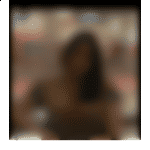 | May 25, 2017
hi Lisha.. I have a girl child of 3yrs age.. I totally agree to u.. but I would like to mention that we should behave the way that hiding private parts are nessessary as a growing up child should know the importance of the privacy.. cos what we do they will do the same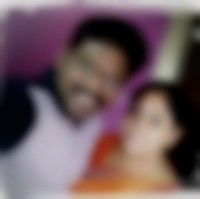 | May 25, 2017
yeah.. am agree wit you. | May 25, 2017
very good thought lisha keep it up.... we are not just raising our kids we are raising some1 future husband/ father we need to keep them normal and calm and offcourse first education begins from home... so u are going right.. keep going...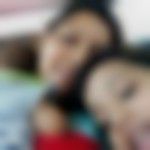 | May 25, 2017
I have 2 girl babies. And sometimes I have to change dress in front of my 3. 5yrs baby. I am confused whether its right coz have read somewhere we should not do so. Because removing cĺothes infront of other will become normal for them.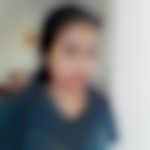 | May 22, 2017
Hi shikha, Absolutely! I was also thinking the same. All kids dont think and act alike. Some might take it in the way i mentioned and some might not! So it will be great we act according to what we think is right for our child! All the parents know what is best for their kids coz noone understands better than we do! Keep urself open for every conversation and question that comes from your kid. Give them answers according to their age! Let them come to you to talk about anything and evrything that they want to share. Create such an atmosphere at home! best wishes to all! | May 22, 2017
hi Lisha! I believe there is no right or wrong answer to this. also we cant say for sure what would be the impact of this on each child ' as to each his own' and we can't generalize for all. probably child might get used to seeing his parents that way and his curiosity might get further aroused when he sees other person . since they are his parents he wouldn't want to react but he would give the same reaction to everyone say a lady in a bikini, we cant say that for sure? above all for child's safety itself we need to tell them these are private parts and need to be kept covered publicly. as far as sanitary napkins are concerned I agree with you on this. we should not feel shy or hide these , rather when children are in their preteens we should talk about menstruation on our own . we should also tell boys about PMS , and how he can be more caring for the girls/ women during that period. what he can do to make her feel better. this would make an employer, a colleague , a father or a brother, a husband more sensitive towards her during that period.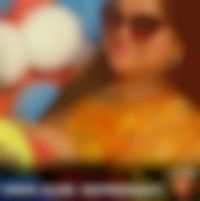 | May 22, 2017
I agree with the same | May 22, 2017
I totally agree with you. Even I change my dress in front of my kids and they are used to it. And remember not full naked. They even asked about my upper body " why it is like this? why not for boys? " I told them that it is to feed babies and only women carries babies not boys. So they convinced and I told them if anything is there to ask about their body they can always comes to me. | May 22, 2017
Even I have always been confused about this issue. My mother also advises me not to get dressed in front of my 5 yr old son. However I totally agree with your perspective on this topic. And I also feel we must give correct answers to our children's embarrassing questions.
More Similar Talks
Top Child Psychology and Behaviour Talks
+ Start a Talk
Top Child Psychology and Behaviour question
Top Child Psychology and Behaviour Blogs