Babycare
Talcum powder - The Hidden Danger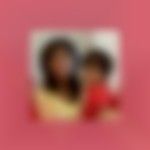 Created by

Updated on Jun 27, 2013
Hi these days we get to here lot about Talcim powder that it contain harmful chemical that can cause CANCER. specially the johnson products. I use to sprinkle little after getting bath to my son for the freshness. But have stopped noW but still i use Abzorb on the genital area to keep him dry. What is the alternative to powder? And also should all johnson products be refrain from using... including shampoo, lotion or oil?
Kindly
Login
or
Register
to post a comment.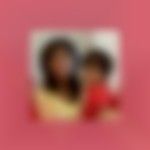 | Jul 23, 2013
My son's rashes are fine now. But m worried what if they reoccurs? M regularly using Absorb and diaper cream but do i have to use anything else also while diapering? And also which cream of lotion should i apply on him to smell good. | Jul 02, 2013
Hey Sunny. Good tat u stopped using powder. Absorb is good even i use it for my son nw 2. 7 yrs old only in d genital area. I use it vry rarely only wen therez some infection, reddenning or a little swelling at d tip of his genitals.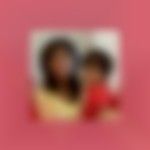 | Jun 28, 2013
Hey thank u everyone... i have also stopped using powder. How bout the Mother care products? Can i use the body lotion and shampoo of Moother care? And also diaper cream of which brand is good? I am using Before nappie as if now.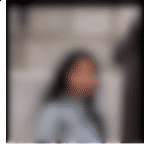 | Jun 28, 2013
Hi, I usually avoid using power on my baby's skin, but if we do we use Himalaya Powder. I have stopped using any J&J product for my child but instead I bought Chico bathing lotion and shampoo which is much softer on baby's skin compared to J&J and I also bought Chico toothpaste (strawberry flavour) which my son (22 months old) loved. He now wants to brush every time he goes in bathroom and sees his toothpaste :) | Jun 27, 2013
100% Himalaya fan... I love their products and I use most of them for my family... the powder is damn good.. its fragrance is enticing.. try it... | Jun 27, 2013
Even i use powder very less, only when i feel its hot or going out in some humid envoirment. Coz i feel her underarms are getting brownish as i used to use johnson everyday. It can be due to other reason or a natural thing,but i use powder very less now. but i do use Himalya lotion almost everyday. | Jun 27, 2013
Hi sunny! I have recently shifted to Chico shampoo, I have not been using any kind of powder on my kids as I have the same concerns. these days u can't vouch for even the biggest players (brands) in the market that their products r safe for r children. As Deepti advised u can still use Himalayan talcum powder. I have been using olive oil for massaging my kids n have had not problems so far. | Jun 27, 2013
Hi Sunny, you can use Himalya Talcum Powder. Its good and ayurvedic. I stopped using all johnson products as earlier also few years prior same thng happened with johnson. I heard pigeon is good brand and i use its shampoo and its good.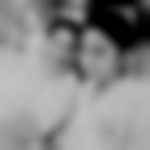 | Jun 27, 2013
dear Sunny as a parent ur concern r quite right. I read an article in a news mag just a few hrs bk on dis. Acc. to dem ol d pwdrs use ethylene oxide. There is a possibility f it causing cancer bt dat is being tested n is yet to b proved. Moreover d carcinogeneic substace is miniscule. I think u ca use d product wd lil caution
More Similar Talks
Top Babycare Talks