Parenting
Talk back Created by Updated on Aug 13, 2015
Hi i m amruta, i hav 4yr old daughter. Whenever i oppose her to dp somthing she ans back rudly. even i tell her softly. Pls advise.
Kindly
Login
or
Register
to post a comment.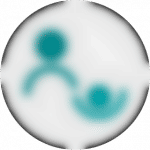 | Aug 13, 2015
Hi Amruta kingaokar, You may find this blog helpful, pls read- http://bit.ly/1EosJ3p | Aug 13, 2015
Hi Amruta Kingaokar! It must be indeed frustrating to have such tussles everyday with yr child. It is advisable to check for the following: 1. Please notice while talking to yr child, how is yr tone? For ex. Is it polite/ loud? 2. Does yr conversation start with a complain? For example : why didn't u finish yr food till now? Why did u keep this plate here? 3. Do u have to repeat yourself often to make her follow yr instructions? 4. Do u even sometimes hit yr child? 5. Do u tell her the consequences without even executing those? If answer to most above mentioned questions is a 'Yes ' then probably a change is required in the way this situation is being dealt with. Answeing back could be her way of retaliation as she feels powerless for not having a say in decisions regarding her own life. It is advisable to try out following strategies: 1. When u speak to her make sure your voice is audible, firm, polite but not loud. 2. Ensure she is listening to u and not busy with her own things. As most of the times kids do not even realize what the instructions given were. Make her sit and listen to u. 3. Make sure you are clear in yr instructions. For ex. If u want her to sleep by 9 p. m. u could say-'Sweety how much more time u need for what u r doing? Her answer could be say 10 /15 minutes etc. Then u can say baby it is this much time right now. U can take 15 more minutes. Then I want u to wind up quickly and call it a day. 4. Give reason why u want her to do so_ ' if u sleep late,u will wake up late and might miss school bus'. 5. If she still does not listen. Rather than raising voice ,u could give her second and last reminder along with the consequences. 'Baby it's already 9'0clock. I expect u to sleep or I will have to come and switch off the lights. Tell her 'This is the last reminder'. If she still doesn't listen,do as u warned her to do. 6 children need time to prepare themselves for switching over from one to another activity. So those 15 minutes would give her the time to wind up. 7. Praise her for following your instructions. 8. Avoid situations where u already know , a difference of opinion might arise. Rather adopt innovative ways to make her conform. Give children the liberty to do things u want in their own way. it has two benefits: a. They feel they have a say and are not being smothered. b. parents are also happy as children listen to them when they listen to them. Just the difference in tone can make wonders. Hope this would help.
More Similar Talks
Top Parenting Talks