Parenting
Tantrums to go to school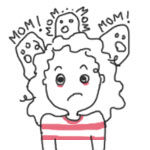 Created by Updated on Oct 16, 2014
Hi all, My son shows tantrums to go to school. I have tried to explain him the importance of school and have also met his teachers if there is any problem, but it seems his teachers are happy with him. Please suggest if anybody has faced the same situation.
Kindly
Login
or
Register
to post a comment.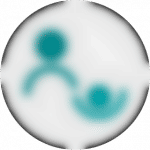 | Oct 16, 2014
Hi Kalpana Singh , Thank you for sharing your concern with us. We understand your concern. While you receive suggestions and inputs from fellow parents on parentune, in the meantime, here are some parent talk which deals with the concern area mentioned by you and may be of help- https://www.parentune.com/parent-talk/throwing-tantrums-to-go-to-school-in-the-morning/1265 | Oct 17, 2014
Hi kalpana, There could be various reasons for his uninterestedness in going to school. How does he react when you mention about school or everday before getting ready to go to school? Bored, Anxious, scared, tired or just uninterested.. 1. If bored, then find if he is not finding the teaching methods very interesting at school or whether he already knows everything that is being taught and he doesn't feel challenged enough and doesn't see any importance in going to school or if he is not given attention in the classroom due to larger class strength 2. If anxious, check if he is finding it difficult to understand the concepts taught or if there is any gap in his grade level knowledge that he feels anxious to do his school work. Or if he hasn't finished his assignment. Or if he feels aloof or feels he is not being included in the groups in the classroom 3. If frightened, check if there is any kid bullying your child or if the teacher is punitive or very strict. 4. If tired, check if he gets enough sleep and rest. 5. If uninterested, then see if he gets to wake up late on weekends of if he has more screen time during holidays or Does he have more freedom to do whatever he wishes to do and the way he wants to do and doesn't have to listen to anyone. Some children don't like to follow instructions and go by set of rules. If there is something more interesting to do at home, obviously he would want to stay at home. Talk to your child and find out the root cause to help him do better at school. By checking only with the class teacher, sometimes you may not be able to find the real reason. Say for example if the teacher is being punitive or if she easily gets frustrated, she is not going to tell you that she took all the frustration out on your child. So talk to your child too. Trust him and listen to what he has to say about school. Find out the underlying issue and try to sort it out. Hope it helps.
More Similar Talks
Top Parenting Talks