Parenting
Tantrums Created by

Updated on Mar 15, 2016
My son is a very hyper active ...smart kid.. he understands everything said by all ..he is 2 years n 8 months old.. the only thing is he is unable to. speak or express himself... and at times he is very agreesive with others kids or at times with me too like he stars hitting on face or throw anything around him... i find it difficult to handle at such times.. i have always tried to be calm and hug him try to speak with him... tell him dis is. worng its goig to hurt other kid but still he continues to do same.. i really need help on dis issue
Kindly
Login
or
Register
to post a comment.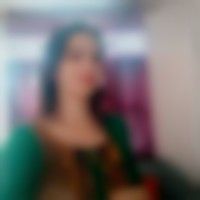 | Dec 21, 2016
im facing the same issue.. please please suggest what should i do.. he is 2. 3 yrs old. but he speaks only 3-4 words... | Dec 04, 2016
Thank u so much... i have started doin it and seein good results... he has started communication and expression about his feelinga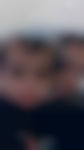 | Mar 15, 2016
I am also dealing with the same thing, i wonder when will he speak | Mar 15, 2016
Same situation I am facing with my little one who is 1. 8 yrs old. I try to be calm when he gets difficult to control but I guess he would his own time to learn and express. | Mar 15, 2016
Hi Swati! I understand how frustrating it would be when u say child doesn't listen. Child so far doesn't know how to put his point across as his speech is not developed so far. He knows no other way to explain other than crying or throwing away things. IT is advisable to continue being soft,polite and patient with him and say NO firmly every time he does that. avoid getting angry or raising your voice as this would further reinforce aggressive behavior. I am sure as his speech would develop and he would learn words to communicate his feelings, he would prefer this methods rather than the violent one. Also to help him read picture books,talk to him a lot,ask him 'do u want milk?', this is 'milk'. Baby Likes 'milk'. so try and repeat same words and after a few days ask him 'what do u want? ' continue asking till the time he learns to use words rather than pointing fingers at 'milk'. Add 3 to 4 words every week in his vocabulary and keep repeating. Swati he would come around soon with yr praise, patience and perseverance. Take care!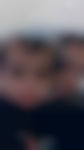 | Mar 15, 2016
Hello, swati Same is happening with me. My son is 22 months old very active attractive intelligent(seems to me)
More Similar Talks
Top Parenting Talks